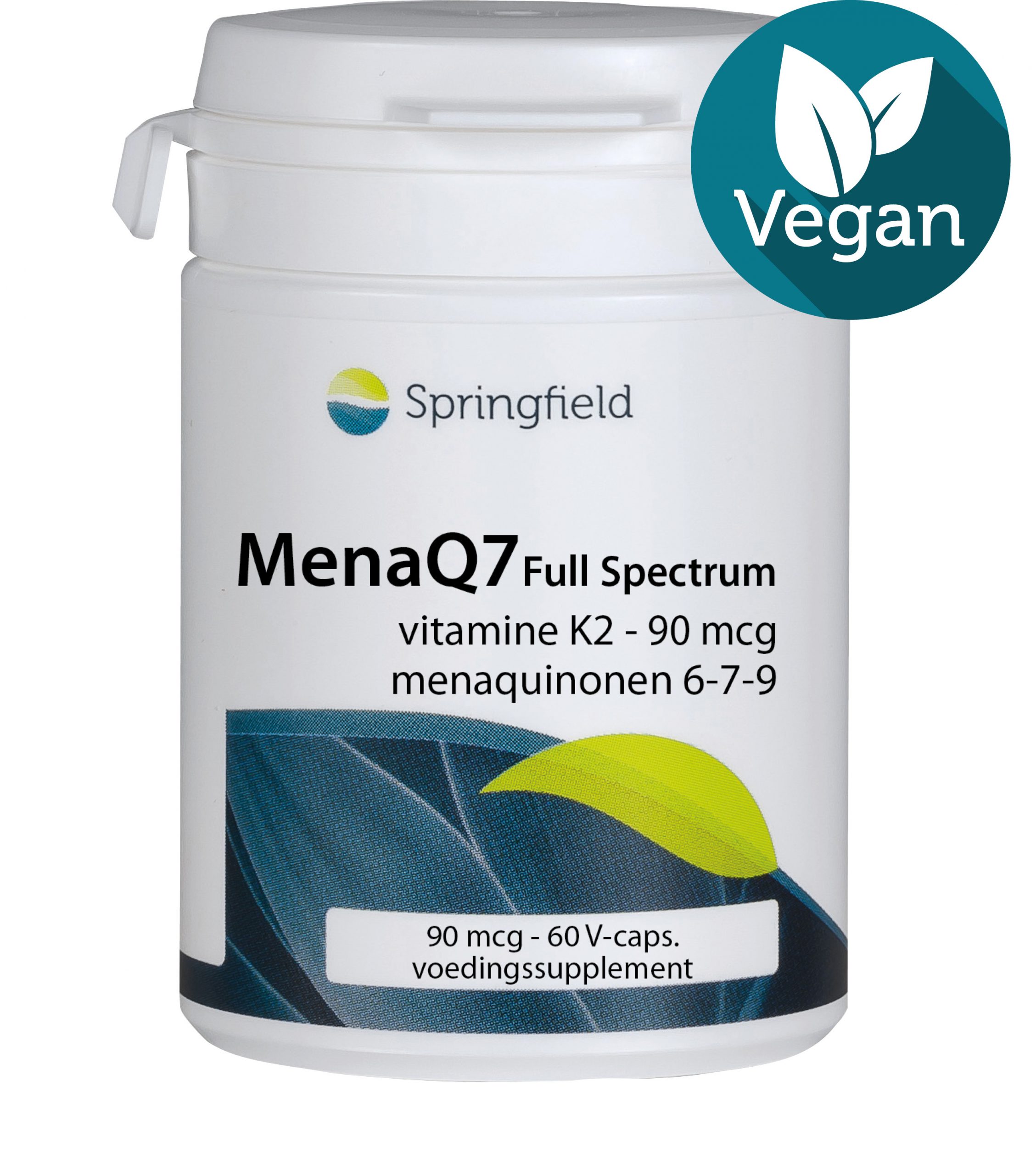 MenaQ7 Full Spectrum contains the full spectrum of vitamin K2
Menaquinones 6 to 9
– as in food
Vitamin K is a fat soluble vitamin which plays an important role in the activation of GLA proteins (vitamin K dependent proteins). Although all K vitamins have the same function, they differ in their bioavailability and bioactivity.
Various population studies have led to the insight that consuming the full vitamin K2 spectrum (long-chain menaquinones 4 to 10) has various health benefits. In these studies, food was the main source of vitamin K2: fermented dairy.
In our Western diet, the richest source of natural vitamin K2 is fermented (full-fat) dairy, such as yogurt, quark and especially cheese. Fermented dairy contains the full spectrum of long-chain menaquinones (MK-6 to MK-10). Because of the amount we would then have to consume, fermented dairy is not really suitable for obtaining optimal vitamin K status.
MenaQ7 Full Spectrum is the first and only vitamin K2 supplement to deliver a spectrum of long chain menaquinones. Thanks to a patented technological breakthrough, this new innovation offers a range of essential menaquinone isomers for optimal and maximum release of vitamin K2 with regard to absorption, half-life and biological activity.