MenaQ7 – The pioneer of vitamin K2
Clinically studied and patented
Many studies show that a non-optimal vitamin K status has detrimental consequences for our health. Vitamin K is important for blood clotting, but these studies show that vitamin K2 in particular, has various other functions that are indispensable for optimal physiology.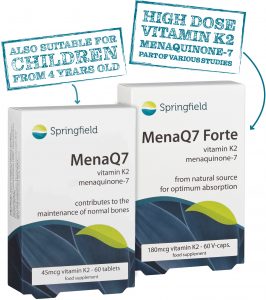 MenaQ7 is available in various variants:
MenaQ7 45 with 45 mcg vitamin K2 + 5 mcg vitamin D3
60 tablets | CNK 2681-013
Also for children from the age of four.
MenaQ7 Forte with 180 mcg vitamin K2 + 5 mcg vitamin D3
60 V capsules  |  CNK 3117-660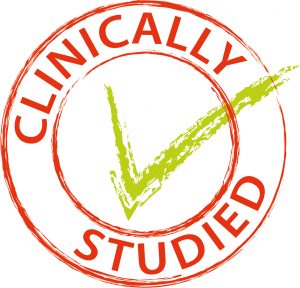 A higher content of vitamin K2 ensures optimal supply.
For adults from ± 40 years.
Suitable for vegetarians.
Attention! Do not use vitamin K2 if someone is taking coumarin-type anticoagulants. Vitamin K2 can be combined with other blood thinners.
Availability
MenaQ7 45 and MenaQ7 Forte are available through our webshop and at pharmacies (also online).