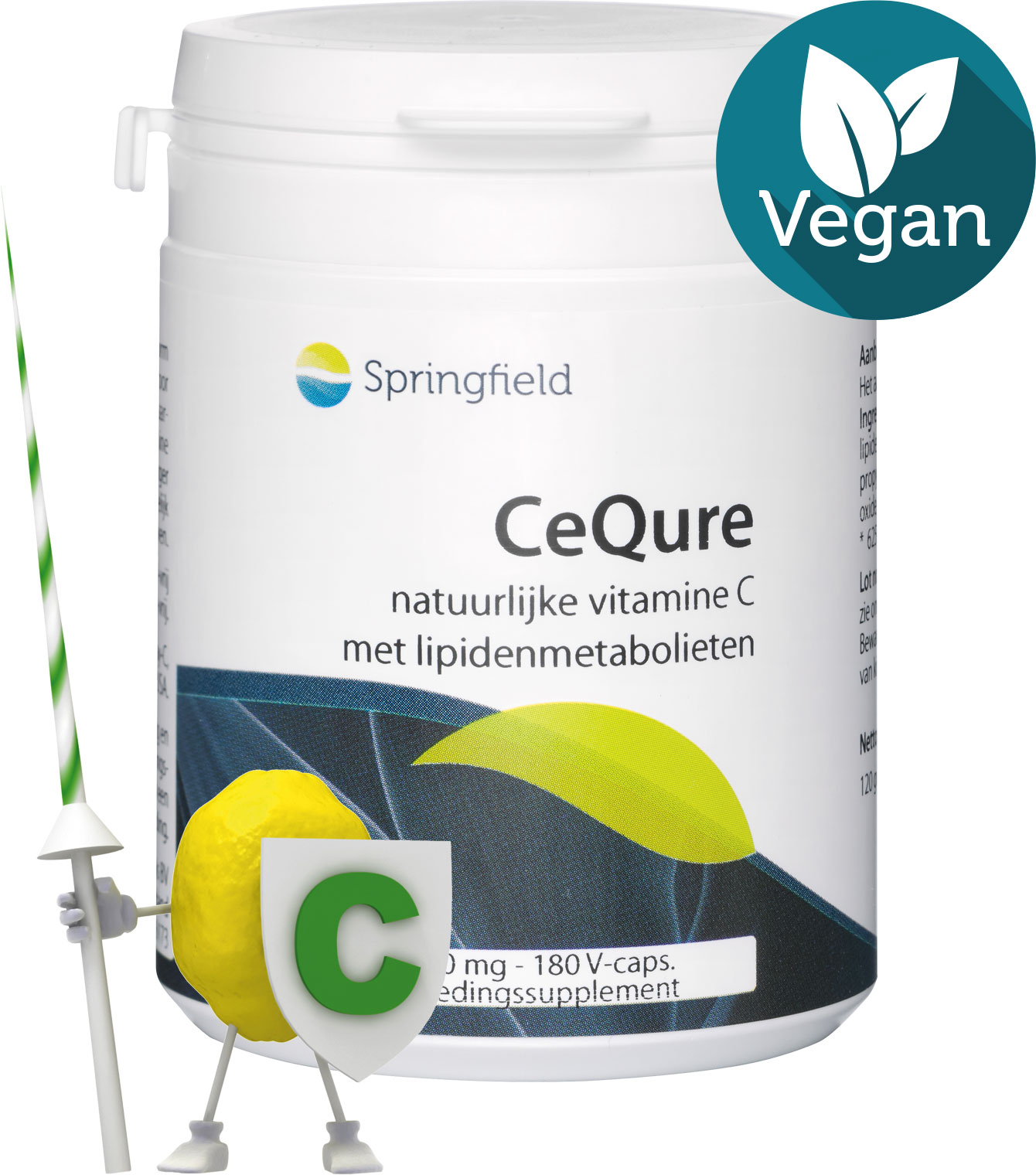 CeQure is an innovative supplement with enhanced and better absorption, retention and utilization of vitamin C, having greater beneficial effects.
CeQure is 100% natural sourced. Each vegetarian capsule contains 500mg of pure vitamin C.
The high level of bioavailability of CeQure lies in its unique composition (ascorbic acid with natural lipid metabolites and bioflavonoids). The lipid metabolites act as ascorbic acid carriers to increase absorption of vitamin C and enhance cellular uptake.