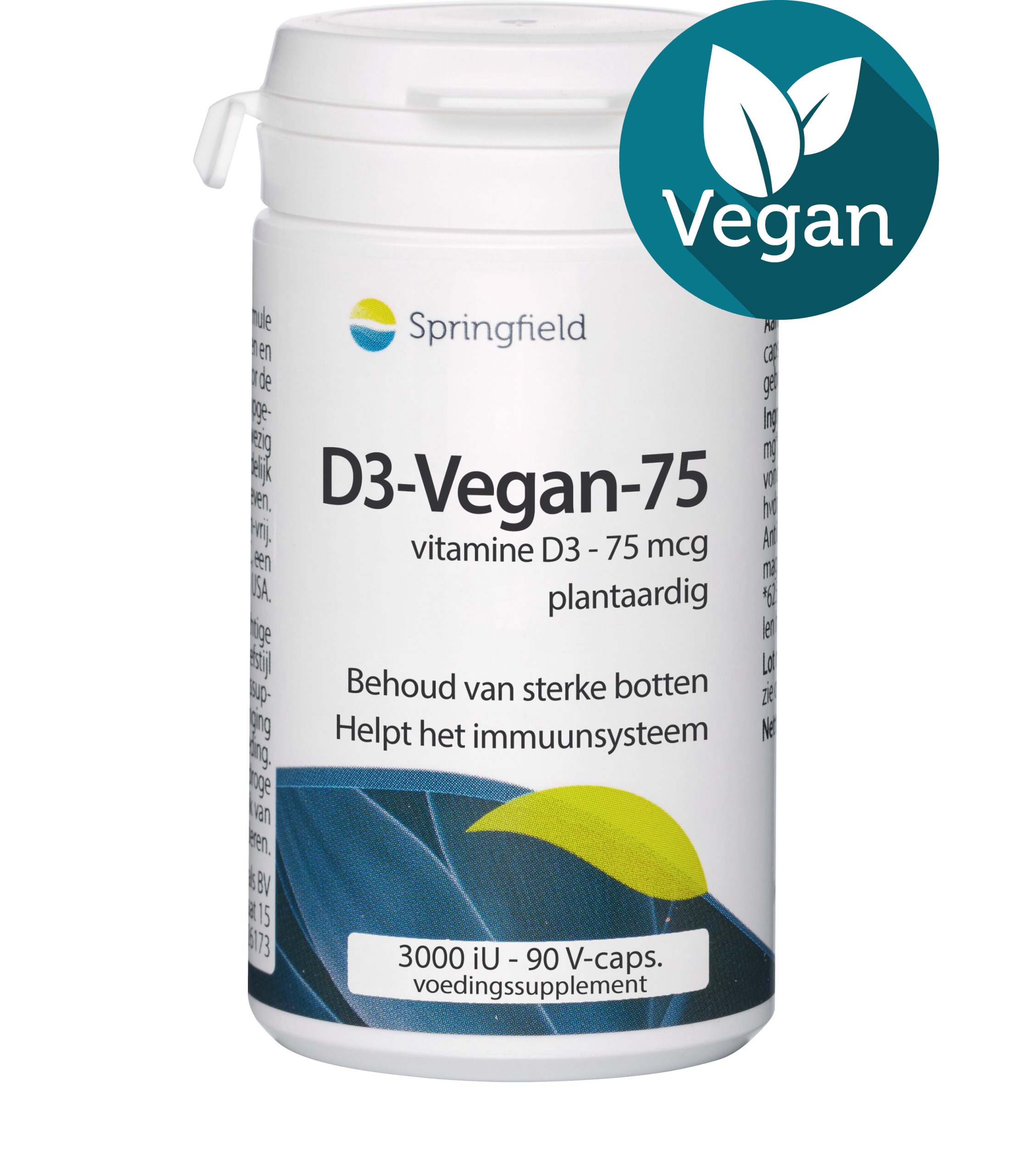 D3-Vegan –

fully vegetable vitamin D3 supplements – suitable for vegetarians and vegans




Contributes to the maintenance of strong bones, is important for normal muscle function and supports the immune system
100% vegetable vitamin D3 supplement
The D3-Vegan supplements are completely vegetable and contain vitamin D3 from algae. D3-Vegan is suitable for vegetarians and vegans.

Effective
Vitamin D3 in food supplements almost always comes from sheep's wool fat (lanolin).
This source is suitable for vegetarians, but not for vegans.
There are also dietary supplements with the vegetable vitamin D2 on the market, but research shows that vitamin D3 shows a significantly higher vitamin D concentration in the blood.
The vitamin D3 in D3-Vegan comes from lichen and is identical to that of the widely used sheep wool fat.
Different dosages
D3-Vegan is available with 25 mcg (= 1000 iU) and 75 mcg = (3000 iU) vitamin D3.
Vitamin D is fat-soluble and is best absorbed in the intestine in presents of fat or oil.
Therefore It is advisable to take vitamin D after a hot meal.