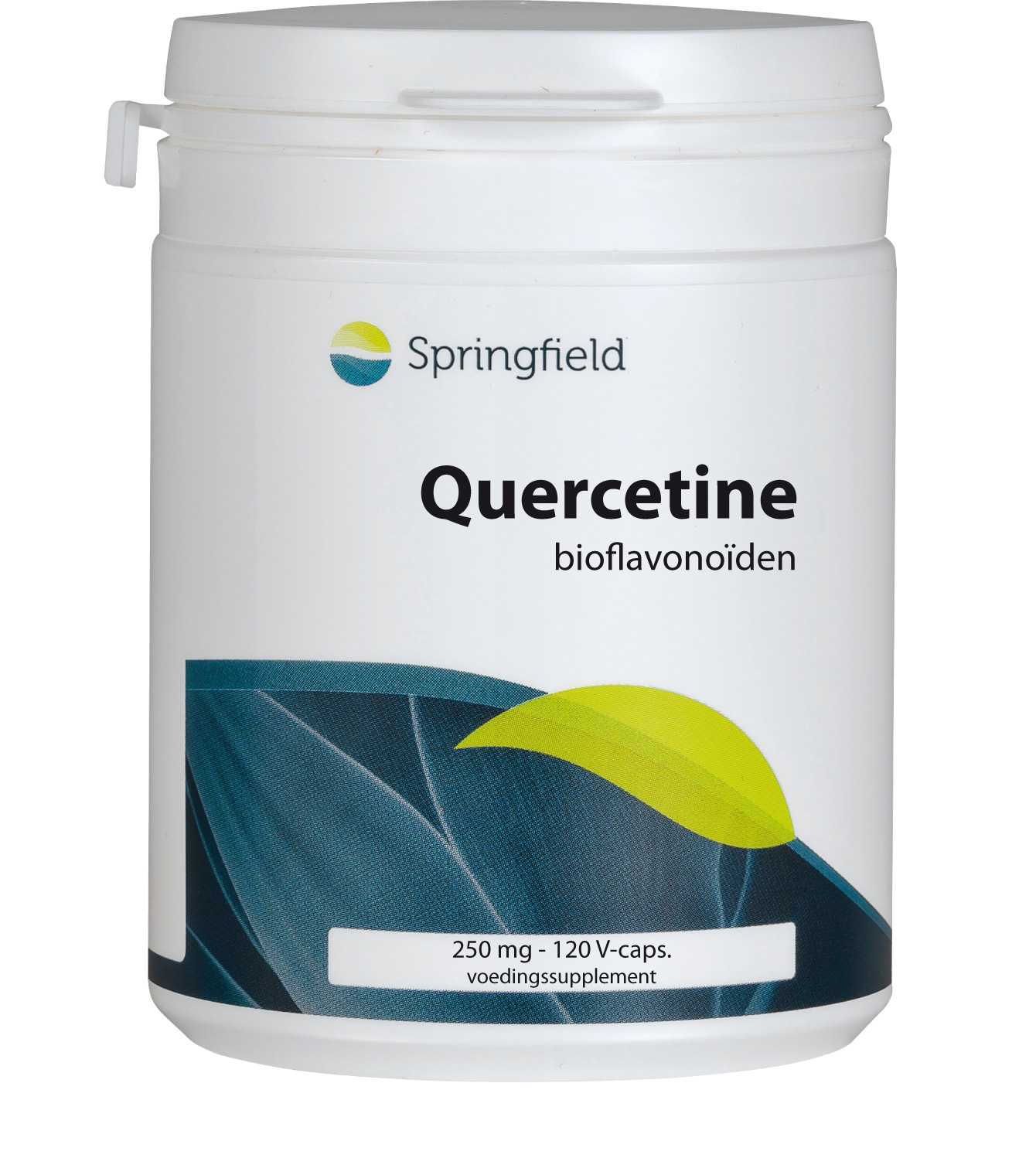 Quercetin is a plant-derived (bio)flavonoid. This natural dye is commonly found in foods such as red wine, apples, onions and green tea.
It occurs naturally mainly as a glycoside (bound to one or more sugars). A small percentage occurs as aglycone, the non-sugar-bound form. In the digestive tract, part of the glycosides are released from the sugars, after which quercetin can be absorbed as aglycon. Quercetin as a dietary supplement is absorbed better and faster in the aglycone form than in the glycosidic form.
An average diet provides about 25 to 50 mg of quercetin daily.