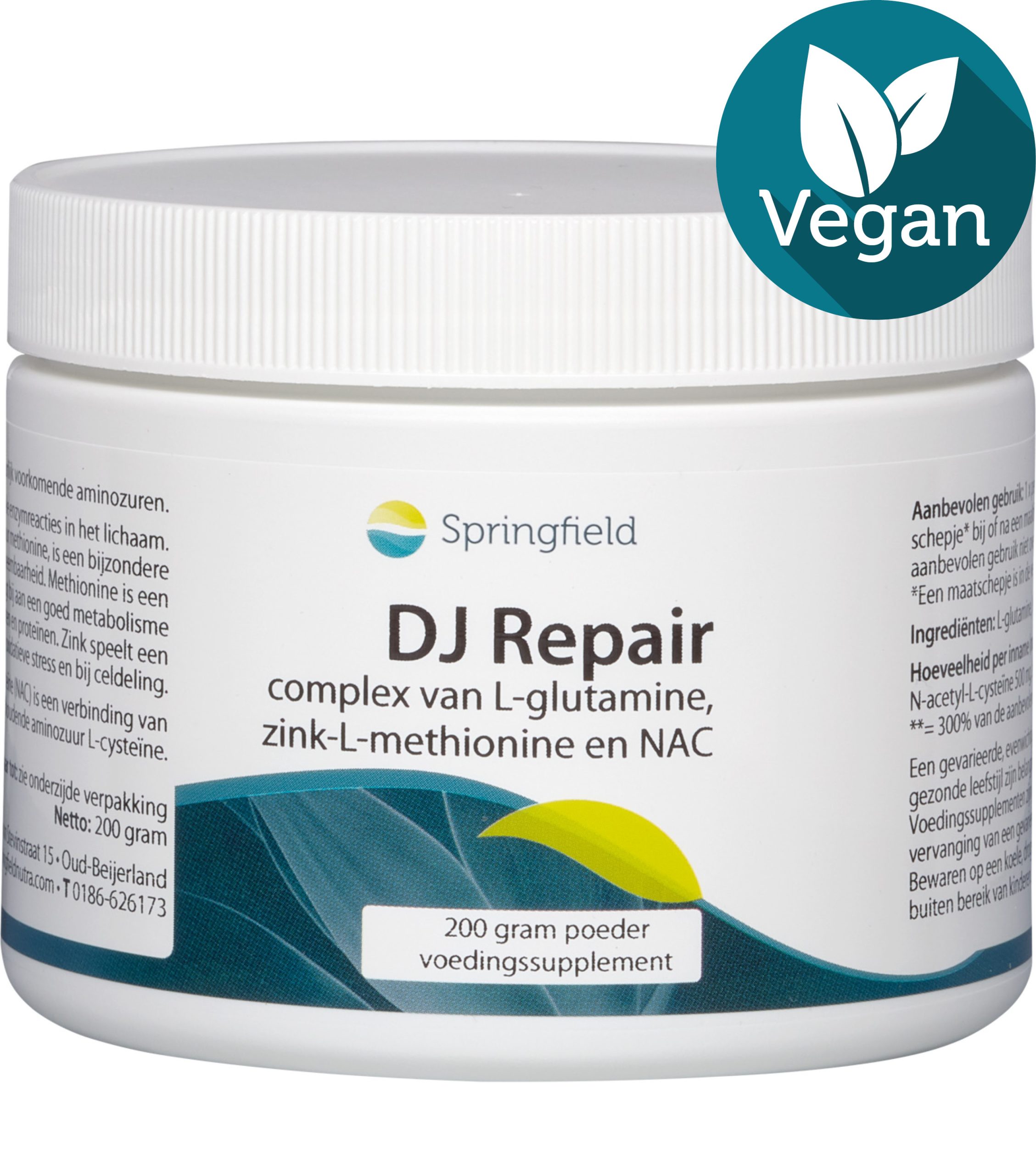 DJ Repair contains glutamine, zinc and N-acetyl-L-cysteine (NAC) which are important nutrients for the intestinal mucosa. Glutamine is one of the twenty amino acids that occur naturally. Zinc forms part of more than 300 enzyme reactions in the human body. Zinc can be found in limited quantities in food. In DJ Repair the mineral zinc is coupled to the amino acid methionine.
Zinc plays a role in the process of cell division, so it is involved in tissue regeneration. Zinc also contributes to the protection of cells from oxidative stress[1].
NAC is a compound of the sulphur-containing amino acid L-cysteine[2].