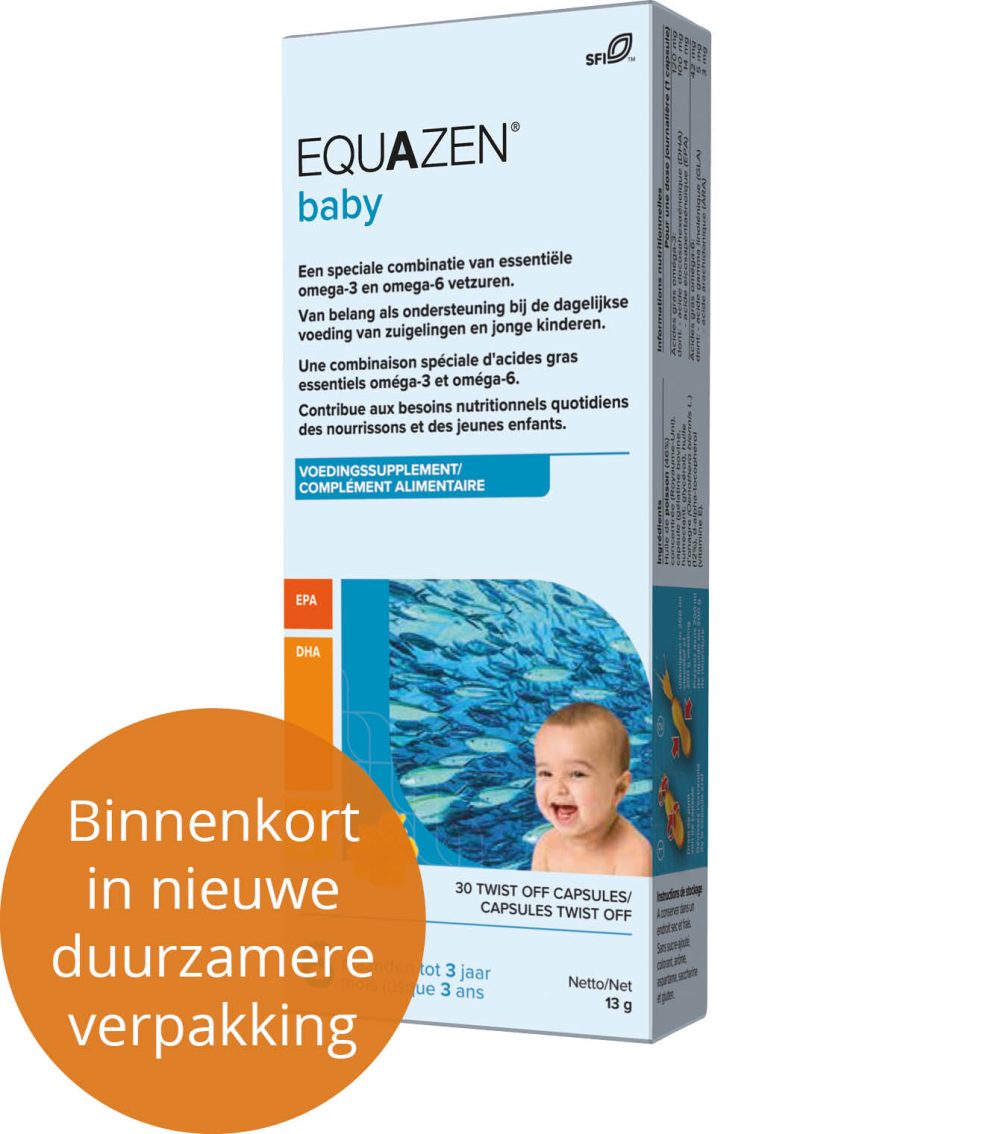 For babies and young children
DHA is an important building block of the brain1
Equazen Baby is a special food supplement with a mix of high-quality fish oil (with the omega 3 fatty acids DHA and EPA) and pure evening primrose oil (with the omega 6 fatty acid GLA).
This combination of fatty acids is specially designed for babies and young children.
Omega 3 fatty acid DHA is an important building block of the brain and plays a role in brain function1. In addition, DHA contributes to optimal development of the vision of infants up to the age of twelve months2.
Essential fatty acids, such as omega 3 and omega 6 in Equazen baby, are important for health. They play a role in almost every cell of the body. Since our body is unable to produce these essential fatty acids, they must be obtained through your diet.

Equazen baby can be used after the breastfeeding period – or directly after birth when the baby is bottle-fed – until the age of three. After this, the supplement can be continued with Equazen liquid or Equazen chews. When the baby is breastfed, Equazen MumOmega is very suitable.
Equazen baby is part of the 'Equazen family'. Only high-quality, naturally sourced ingredients are used for the production of Equazen baby supplements. The oil in Equazen baby comes from tuna and evening primrose oil. After a special purification process, the oils are subjected to independent testing to ensure that they meet the stringent requirements of the WHO and the EU.
All Equazen supplements have a "Friend of the Sea" certification.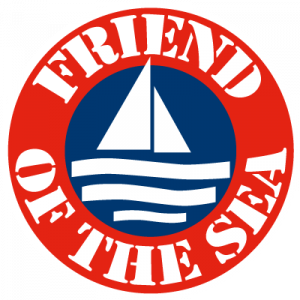 1The beneficial effect is obtained with a daily intake of 250 mg DHA
2The beneficial effect is obtained with a daily intake of 100 mg DHA