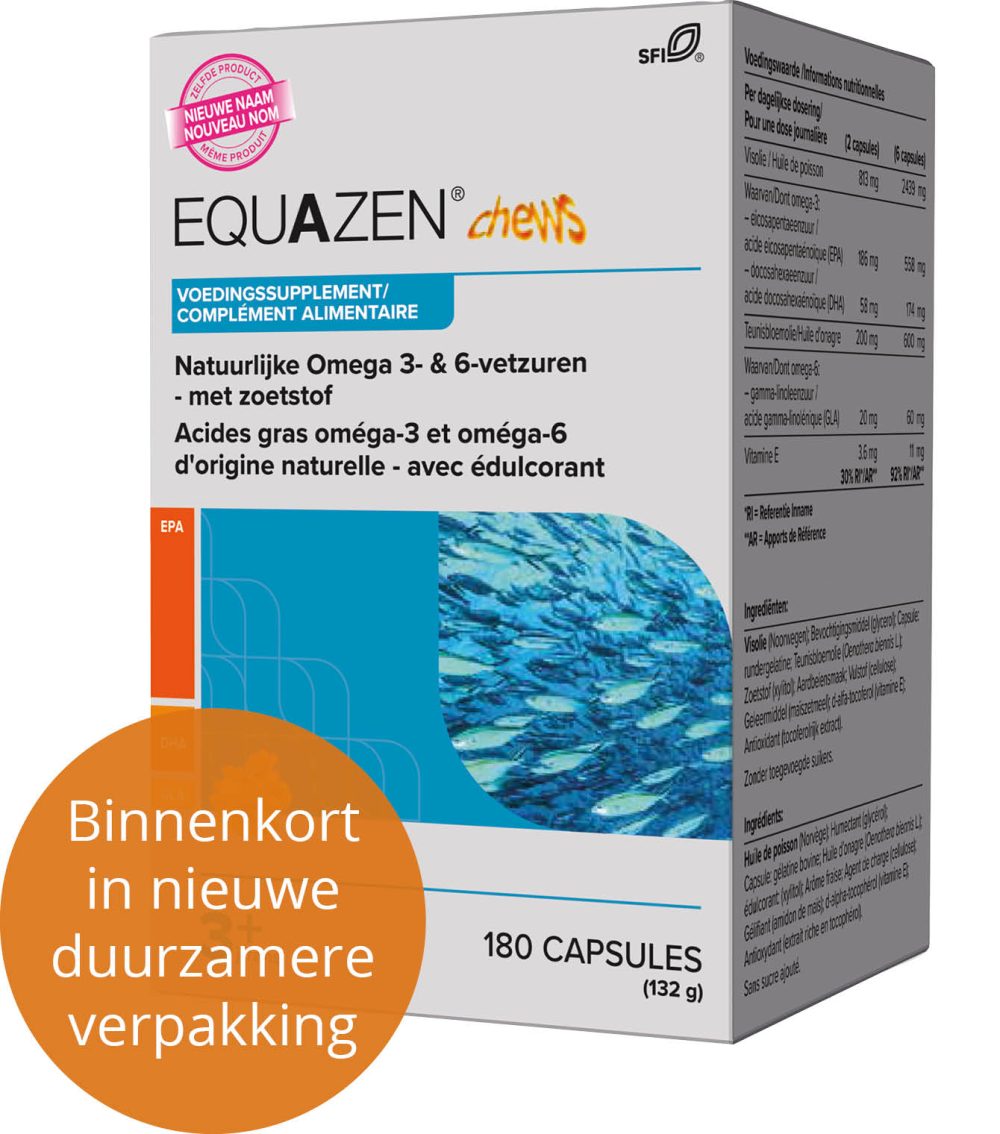 Natural omega 3 & 6 fatty acids in a specific ratio
The essential facts…
Equazen chews contains essential fatty acids – such as omega 3 and 6 – that are important for health. They play a role in almost every cell of the body. These are especially important for children. Since our body is unable to produce these essential fatty acids, they must be obtained through our diet. Oily fish is an excellent source of omega 3 fatty acids. The government recommends eating fish at least twice a week, including one portion of oily fish.
A special formula
Equazen omega 3 and 6 fatty acids is a specially developed. Equazen contains the important fatty acids EPA, DHA and GLA in a specific ratio, resulting in a synergistic composition and balanced formula. Equazen is special because of the high content of EPA in relation to DHA. The ratio of the fatty acids EPA:DHA:GLA is 9:3:1.
A product of nature, developed by experts
Equazen is a special mix of high-quality fish oil (with the omega 3 fatty acids EPA and DHA) and pure evening primrose oil (with omega 6 fatty acid GLA). Equazen provides a simple and practical way for the balanced intake of omega 3 and 6 fatty acids.
Safe and high quality
Only high-quality, natural ingredients are used for the production of Equazen supplements. The oil comes from sustainable sources of fatty fish, such as mackerel, anchovies and sardines, which are known for their naturally higher EPA concentrations. After a special purification process, the oils are subjected to independent testing to ensure that they meet the stringent  requirements of the WHO and the EU.
All Equazen supplements have a "Friend of the Sea" certification.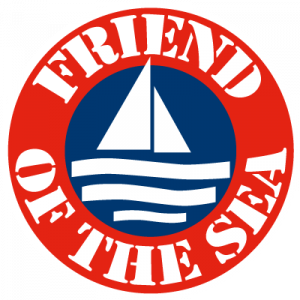 Chewables with strawberry flavor
Equazen chews are strawberry flavored chewables with no fish flavor or odor.
Equazen chews and Equazen liquid are suitable for all ages from 3 years and especially for those who have difficulty swallowing capsules.
We recommend Equazen baby for children under 3 years old.