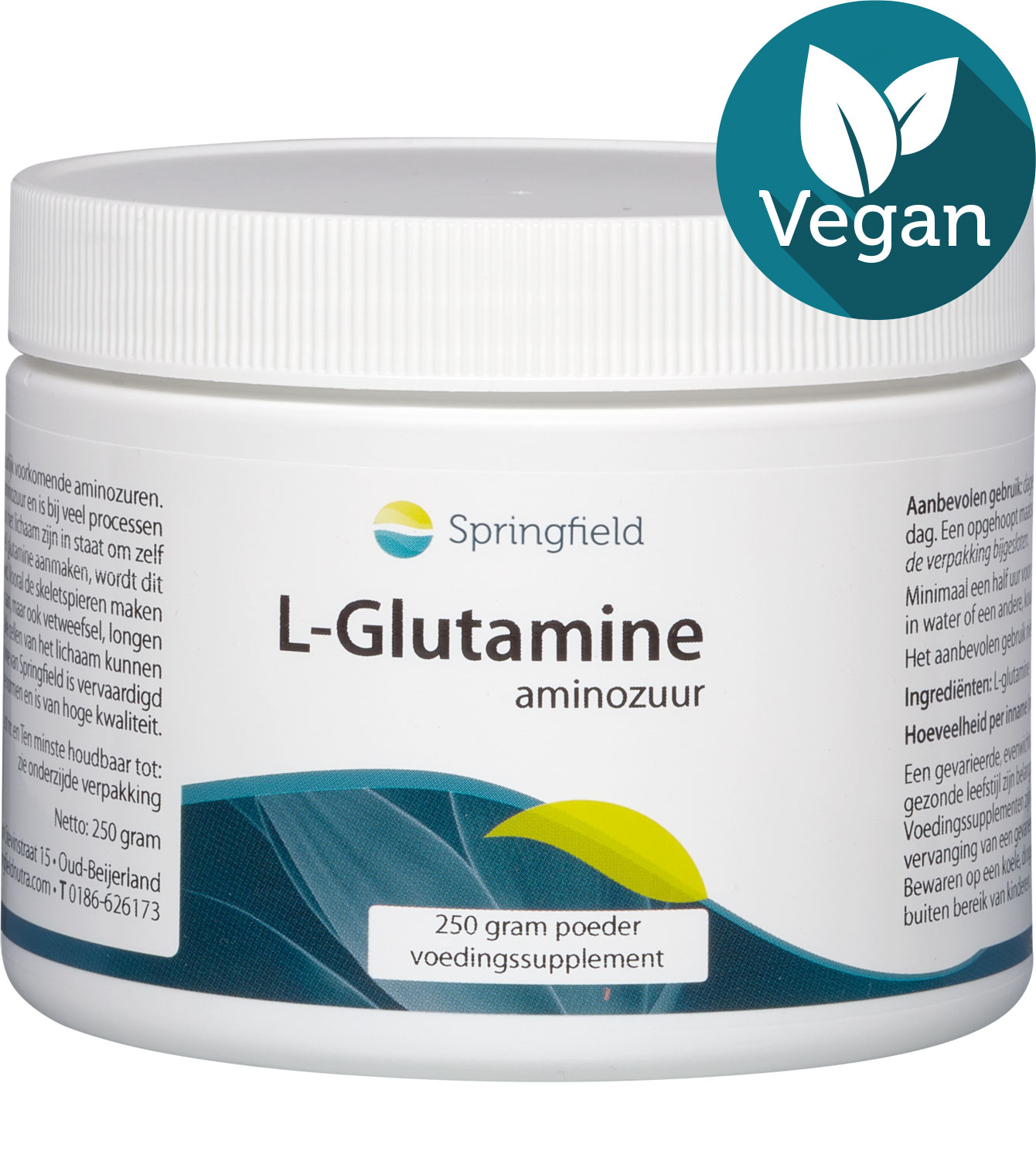 High quality L-Glutamine amino acid – manufactured to strict standards
L-Glutamine is the most abundant amino acid and is involved in many processes. Most tissues and cells in the body are able to make it themselves. Skeletal muscles in particular make a large amount of glutamine, but fat tissue, lungs and brains can also do this.
Because our body produces glutamine itself, this amino acid is considered to be non-essential. A low level of glutamine can develop under various conditions. Supplementation can then provide good support.
Springfield's L-Glutamine is manufactured to strict standards and is of high quality.
Related products
Aadexil probiotics complex
Aadexil probiotics complex with optimum protection and controlled release. Aadexil contains at least 6 billion colony-forming units of zeven strains of bacteria. The patented Bio-tract delivery technology ensures good quality, optimal protection and controlled release in the intestines.
Read more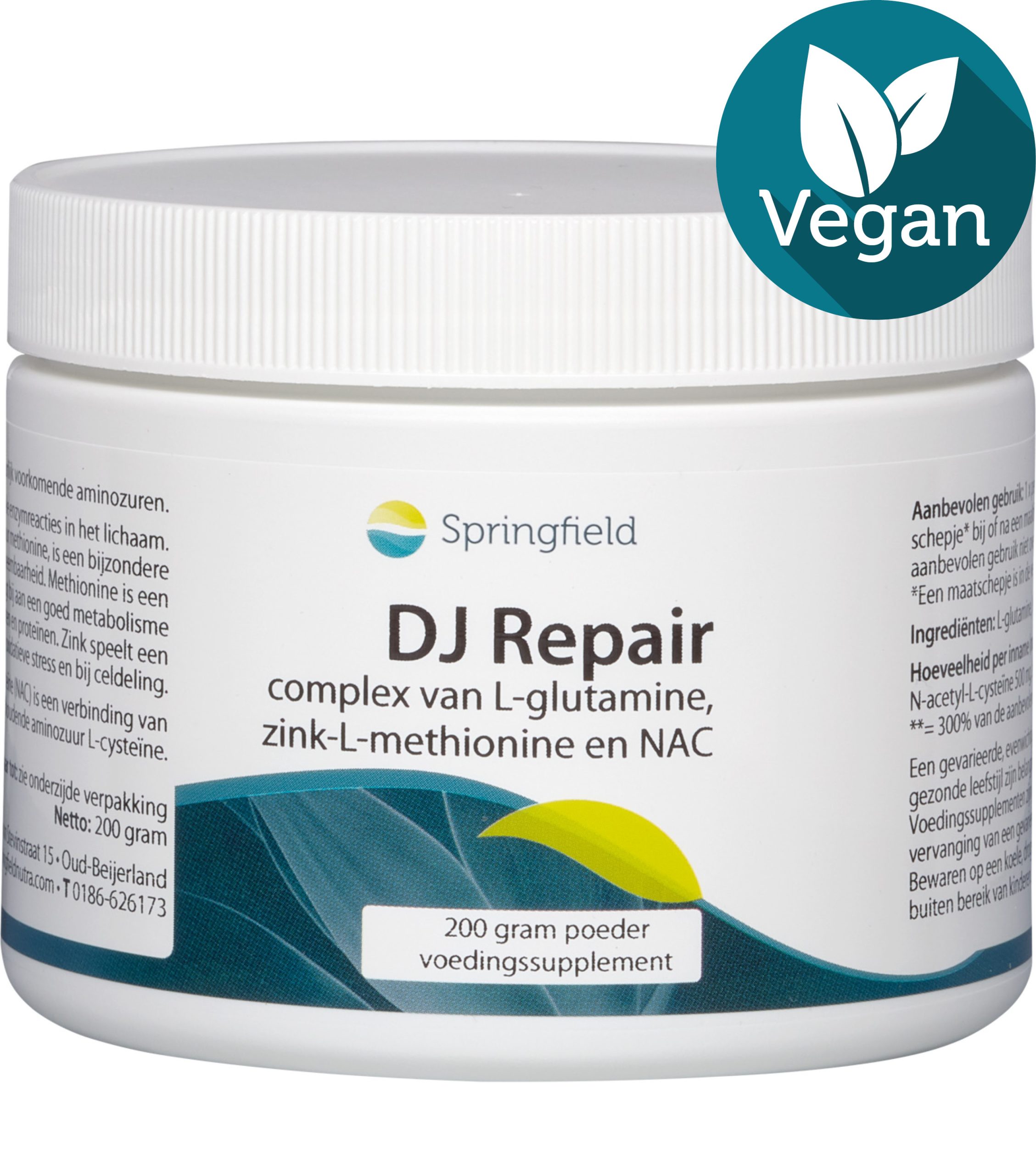 DJ Repair complex of glutamine, zinc-L-methionine & N-acetyl-L-cysteine
DJ Repair contains glutamine, zinc and N-acetyl-L-cysteine (NAC) which are important nutrients for the intestinal mucosa. Glutamine is one of the twenty amino acids that occur naturally. Zinc forms part of more than 300 enzyme reactions in the human body. Zinc can be found in limited quantities in food. In DJ Repair the mineral zinc is coupled to the amino acid methionine.
Read more