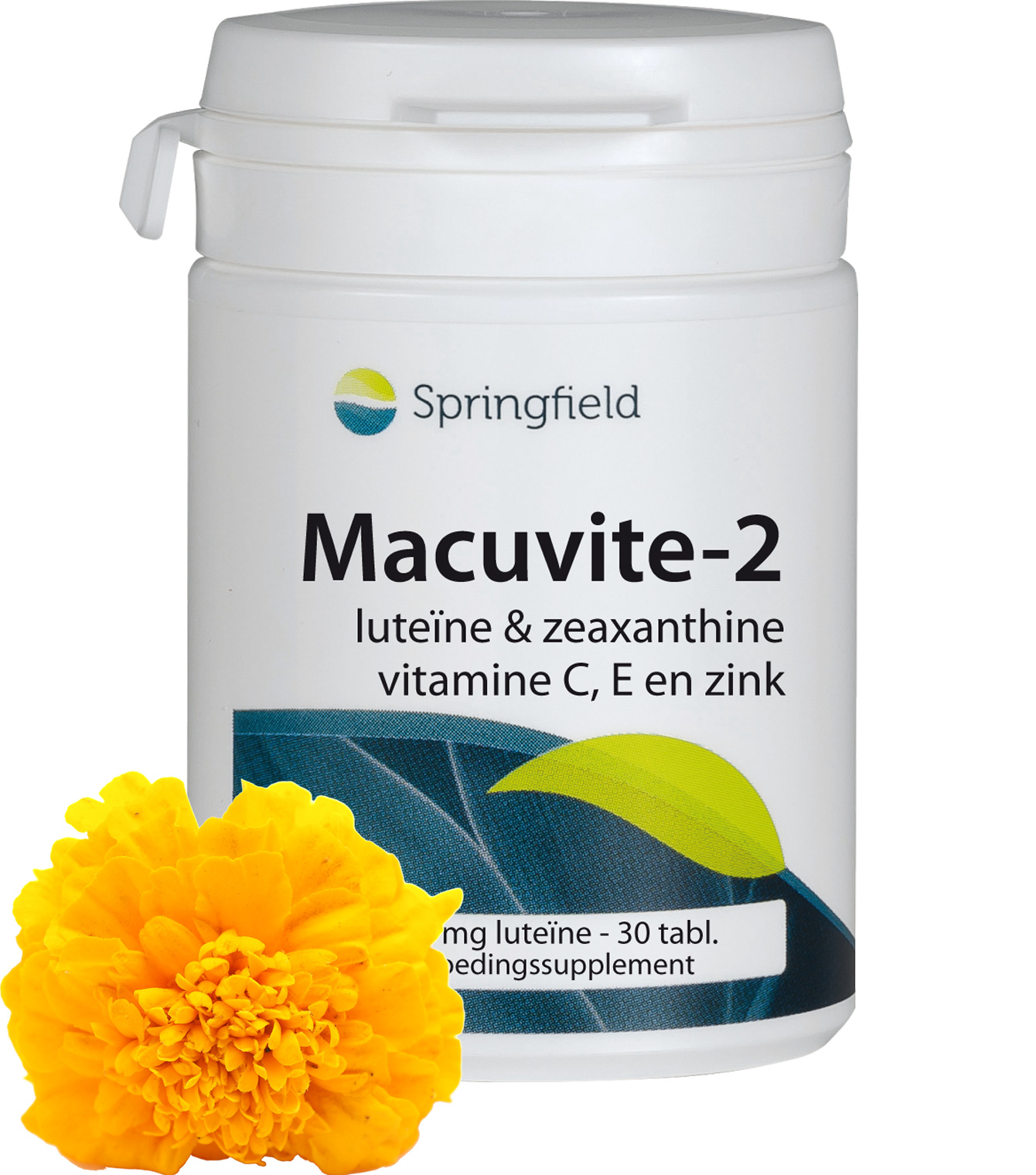 Especially for the eyes – Based on the AREDS2 eye formula – Only 1 tablet per day

Macuvite-2 is composed following recent insights on the effectiveness, absorbability and scientific evidence of the various ingredients that are of natural origin. The components are special, high-quality forms. They are well-absorbed and have been the subject of various human studies. Macuvite-2 is composed according to European directives regarding daily intake quantities.
What makes the various components in Macuvite-2 special?
Lutein, zeaxanthin and meso-zeaxanthin – from Tagetes erecta, the marigold family – belong to the group of carotenoids. Lutein and zeaxanthin occur in high concentration in the central part of the retina.
Vitamin C is processed with vegetable lipids and bioflavonoids for good absorption.
Vitamin C contributes to the regeneration of the active form of vitamin E and protects cells against oxidative stress.
Vitamin E is the natural form of d-alpha-tocopherol together with other mixed tocopherols. Special about this vitamin E is that the source is sunflower. Originating from non-GMO sunflower oil, kosher and halal certified.
Vitamin E contributes to the protection of cells against oxidative stress.

Zinc is bound to L-methionine. Zinc-l-methionine has no problems with a high-fibre diet. This ensures the mineral to be well absorbed. With a higher fibre share, the absorbability is even higher. Zinc-l-methionine also plays a role in the absorption of copper.
Zinc contributes to maintaining normal vision and a normal cognitive function. Zinc contributes as an antioxidant.
Copper is a trace element and also works together with zinc. Copper gluconate is easily absorbed by the body.
Copper contributes to the normal functioning of the nervous system and the immune system, and contributes as an antioxidant.
Related products
Macuvite zeaxanthin and lutein
In the last few years, it has become known that specific vegetables and fruit contain substances that are beneficial to the eye. The carotenoids lutein and zeaxanthin are substances that are found in great measure in the eye. Macuvite contains a source of lutein and zeaxanthin coming from marigold that is easily absorbed. Zeaxanthin and lutein have a synergetic effect.
Read more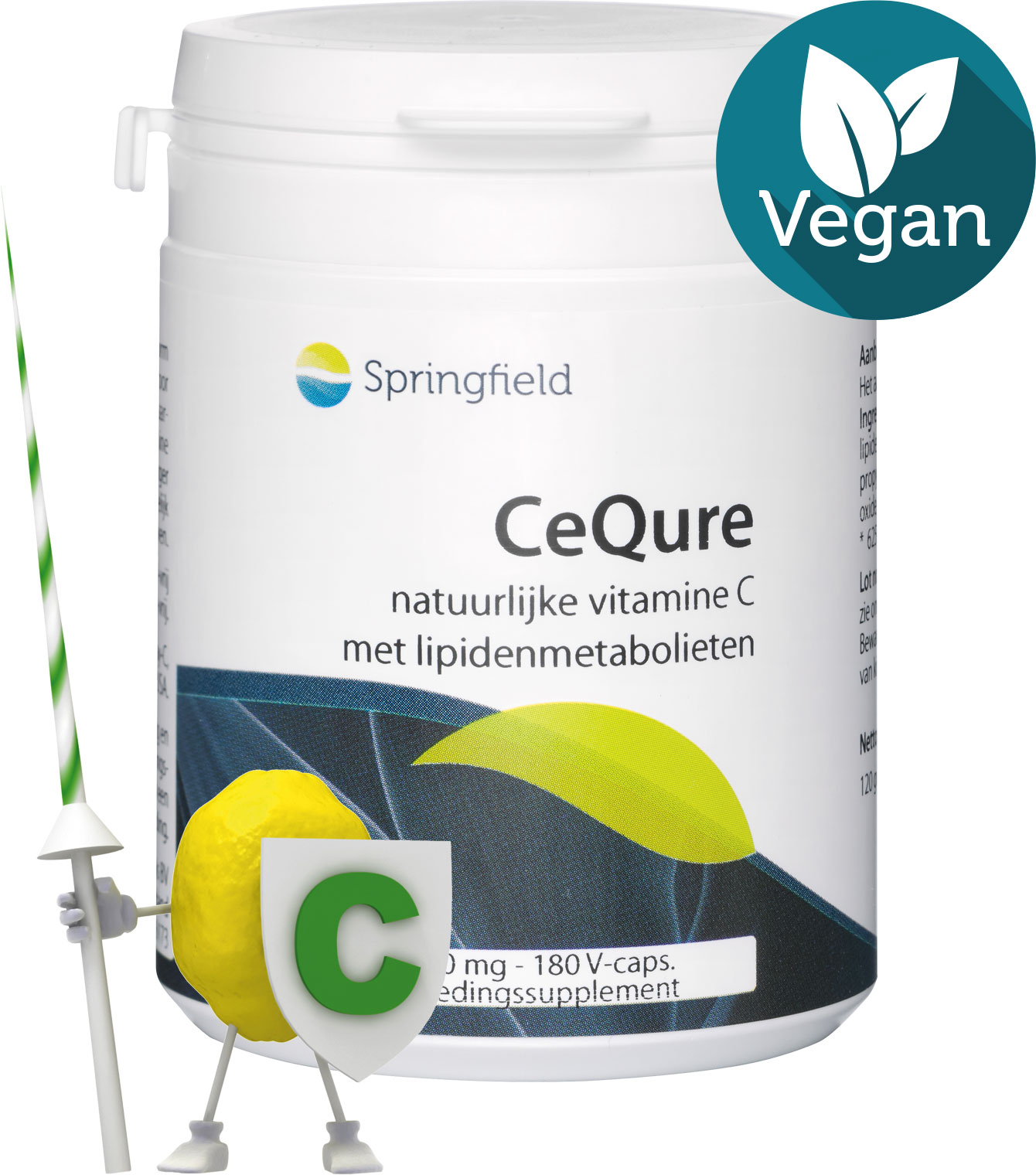 CeQure naturally sourced vitamin C with lipid metabolites
CeQure is an innovative supplement with enhanced and better absorption, retention and utilization of vitamin C, having greater beneficial effects.
Read more