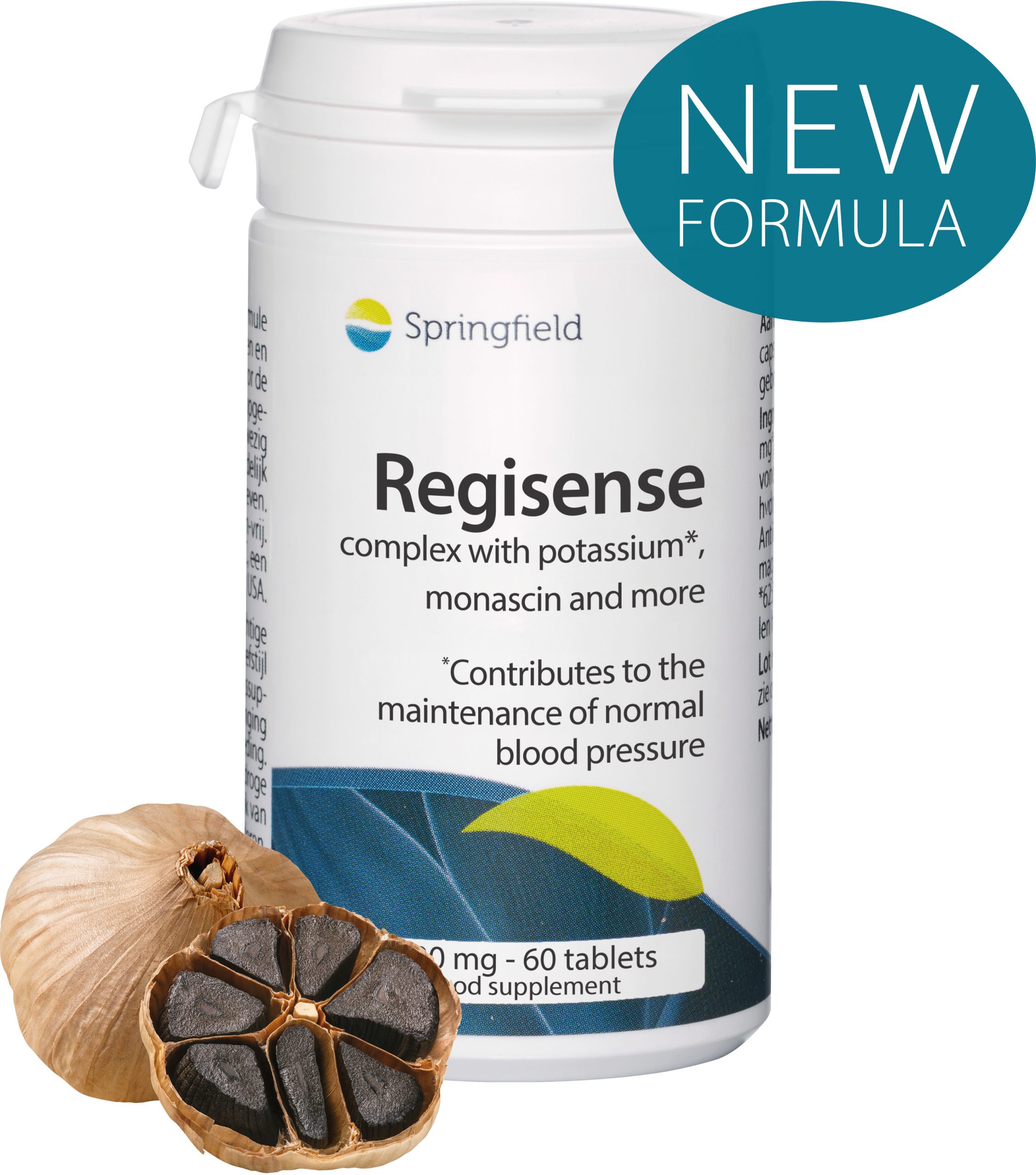 Regisense complex with ankaflavin & monascin, potassium* and black garlic
*contributes to the maintenance of normal blood pressure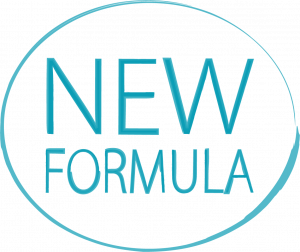 Regisense contains a complex of specific, safe extracts of red yeast rice with monascin & ankaflavin, and black garlic that are obtained through modern fermentation techniques. The fermentation process is strictly monitored. Controlled fermentation is a method to specifically control the formation of bioactive substances in an easily absorbable form.
The effects of monascin & ankaflavin (Ankascin®), and the specific form of black garlic (FBG22TM) very well complement each other.
The addition of vitamin C (CeQure) and potassium further enhances the spectrum of action.
The special composition of Regisense with potassium* can be used to *maintain normal blood pressure.
Monascin & ankaflavin are found in a special extract of red yeast rice obtained by fermentation with the Monascus purpureus NTU 568 fungus. Through a controlled fermentation process with this specific fungal strain, this extract is rich in yellow pigments ankaflavin and monascin, the main active components.
The extract is safe because it is free from monacolins, such as monacolin K and citrinin.
The black garlic in Regisense is the extract of double fermented, organically grown black garlic (Hardneck Red Russian). The garlic is 'pre-digested' through fermentation. This makes the formation and/or availability of active substances independent of the intestinal microbiome, which can vary greatly from individual to individual.
The monitored control of temperature and humidity during the fermentation process (80-90 days) ensures an enrichment of stable and easily absorbable bioactive substances, including antioxidants. This provides the most optimal health-promoting effect.
The black garlic extract contains a constant and exceptionally high concentration (2.2%) of S-allylcysteine (SAC), the most studied component of black garlic.
Other components include S-allylmercaptocysteine (SAMC) and other organosulphur compounds, N-fructosyl arginine, polyphenols, and selenium.
The form of vitamin C (CeQure) in Regisense originates from a natural source and is also obtained through fermentation. This vitamin C is processed with vegetable lipid metabolites, which ensures improved absorption and longer retention time in the body.