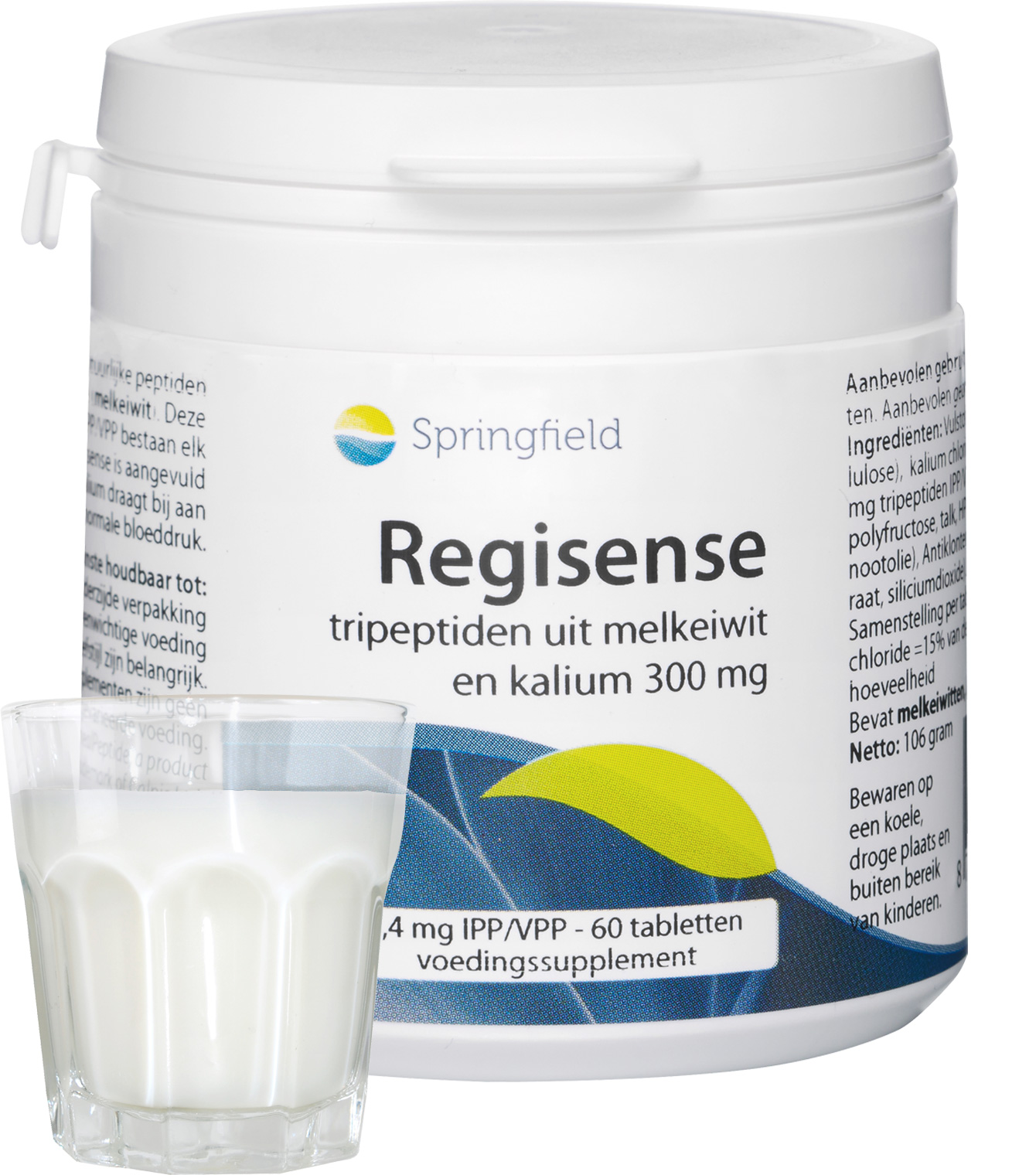 Regisense – potassium contributes to the maintenance of a normal blood pressure
Regisense contains the lactotripeptides IPP and VPP, derived from cow's milk protein.
These lactotripeptides consist of three amino acids: isoleucine-proline-proline (IPP) and valine-proline-proline (VPP). IPP and VPP naturally occure in fermented milk and aged cheese varieties.
The tripeptides in Regisense are absorbed intact by the intestines.
Potassium is one of the essential minerals for human physiology. Potassium contributes – amongst others – to the maintenance of normal blood pressure.