Helps to restore energy in cells
Taurine is a non-essential amino acid. Adult people can produce this in the body from the amino acid L-cysteine or L-methionine.
Taurine is mainly found in protein rich foods such as meat, fish, shellfish, poultry and eggs.
Dairy products and eggs contain little taurine, virtually nothing. Especially for vegans the addition of taurine to the diet may be suitable.
Alpha lipoic acid is a vitamin-like nutrient. In our diet it is found in spinach, broccoli and meat. Our body also produces small quantities.
Alpha lipoic acid is special because it is both water and fat soluble. Alpha lipoic acid is a coenzyme.
L-carnitine is considered to be an amino acid. However, it does not serve as building material for the body tissue, such as other amino acids. It does play an important role in the body.
L-carnitine is produced from the amino acids lysine and methionine.
Carnitine is found in all tissues of the body and is one of the body fluids that are diminishing when we age.
A vegetarian diet is often low in lysine and methionine.
Related products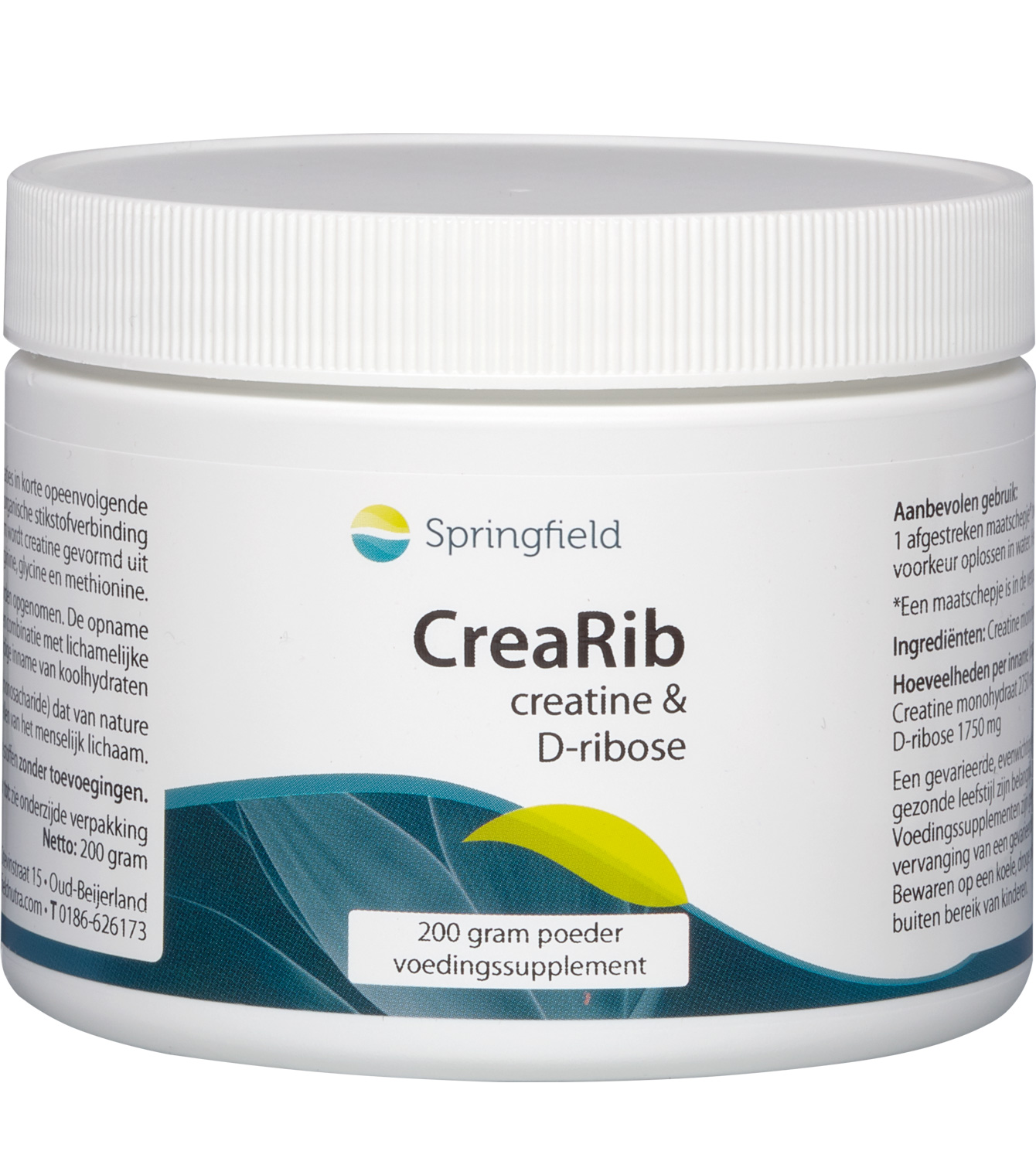 CreaRib creatine and D-ribose
CreaRib contains creatine and D-ribose. These are natural substances that are necessary in the production of energy in the form of ATP (adenosine triphosphate).
Read more