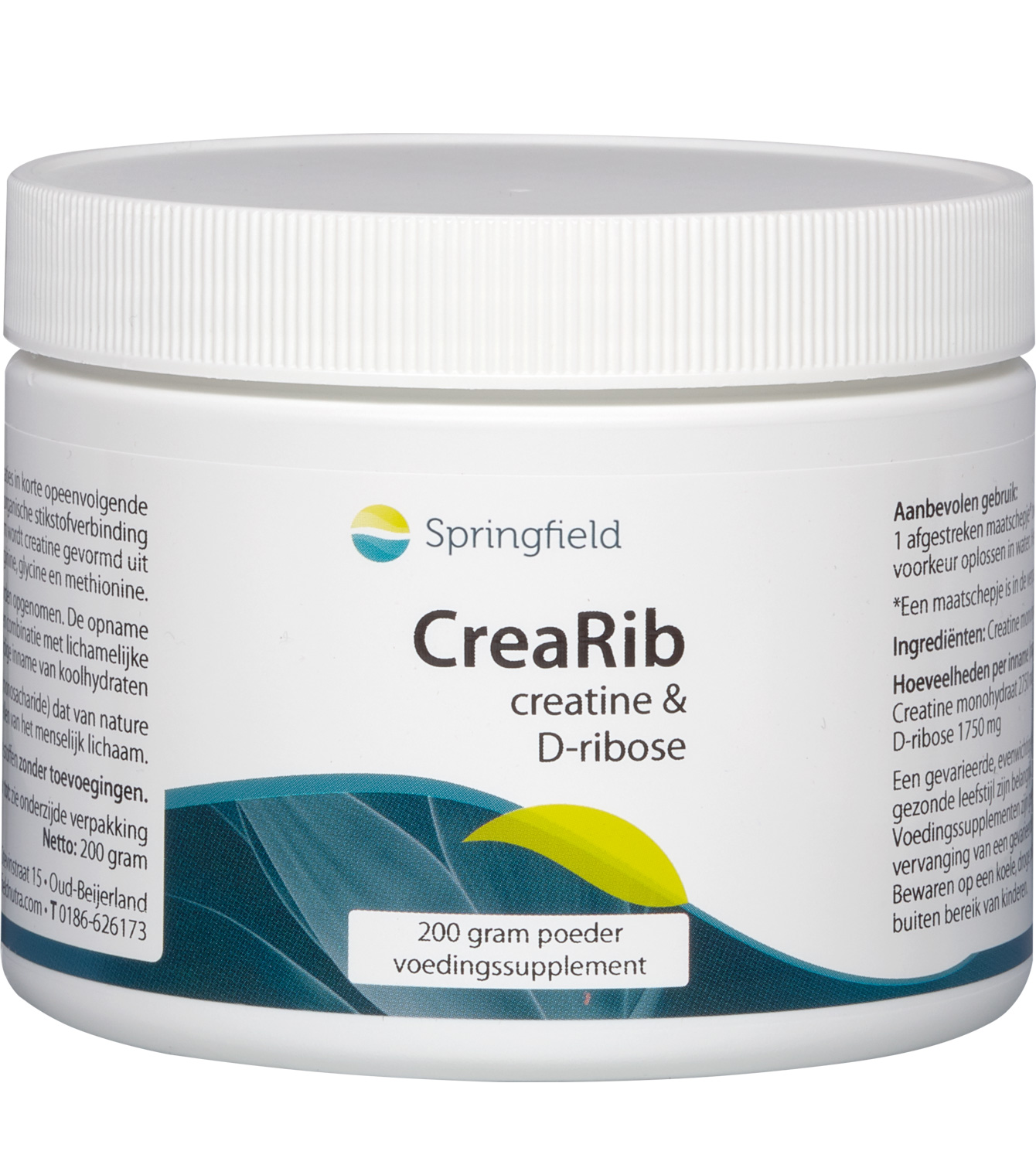 CreaRib creatine* and D-ribose
*

Increases physical performance in successive series of short, high-intensity exercises
CreaRib contains creatine and D-ribose. These are natural substances that are needed in the production of energy in the form of ATP (adenine triphosphate). Creatine is an organic nitrogen compound that occurs naturally in vertebrates and humans. In the body, creatine is formed from three amino acids: arginine, glycine and methionine. Especially steak and salty herring contain a lot of creatine.
D-ribose is a monosaccharide, a simple sugar. Ribose is a constituent of our muscles and therefore occurs throughout our body. Under normal circumstances, ribose in the body can be made from glucose. This is a relatively slow process.
D-ribose is the active D-form of ribose. Only the D-shape occurs in nature. Ribose is quickly absorbed after consumption and reaches its highest concentration in the blood after about 45 minutes.
CreaRib is suitable for vegetarians and vegans.
Related products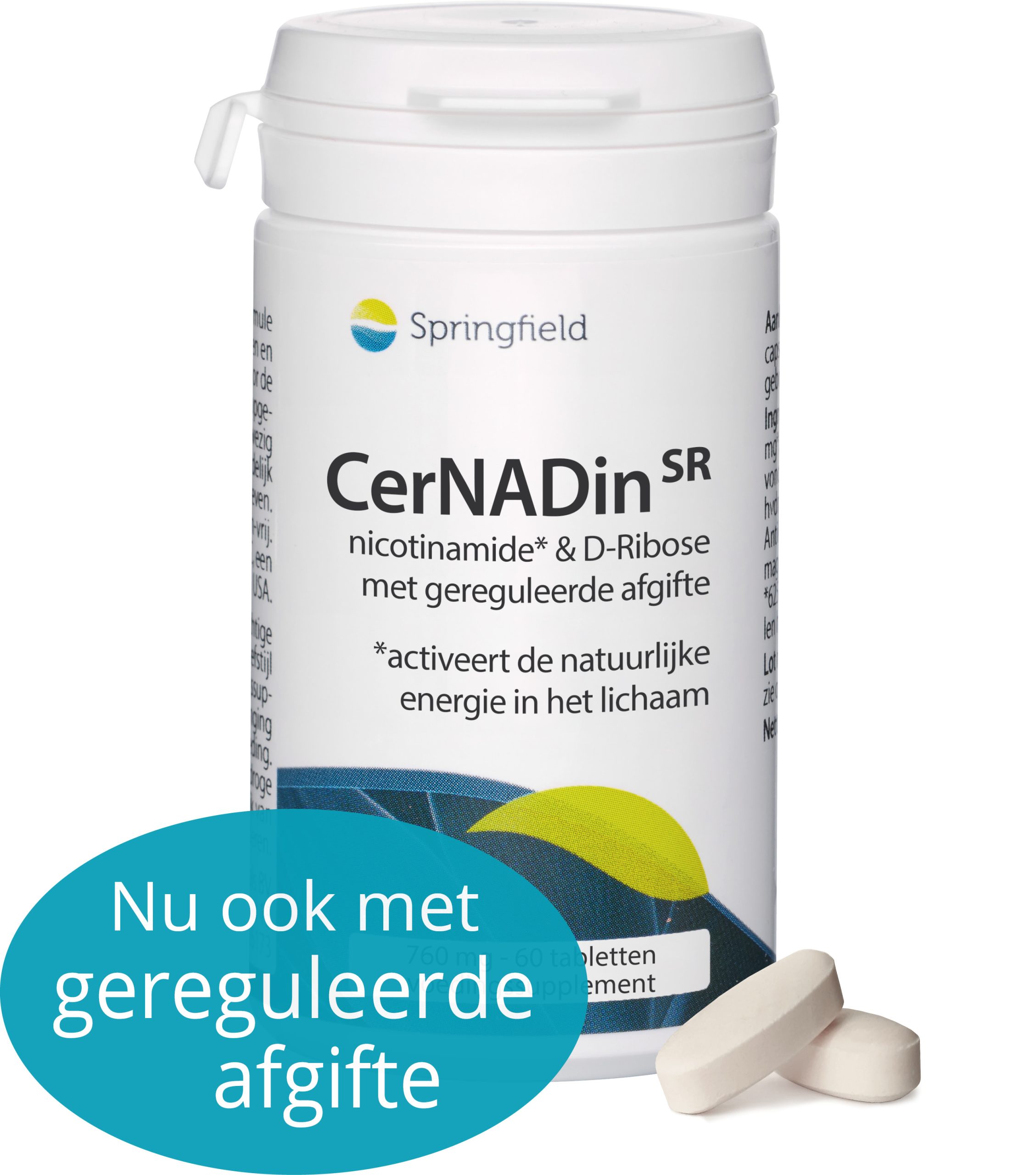 CerNADin
nicotinamide* & D-Ribose
CerNADin contains nicotinamide and d-ribose in the specific formulation RiaGev ™. This combination of nutrients has a powerful synergistic effect together. Nicotinamide activates the natural energy in the body.
Read more
Talicar taurine, lipoic acid & L-carnitine
Talicar is a combination of the three nutrients taurine, lipoic acid and L-carnitine.
Read more