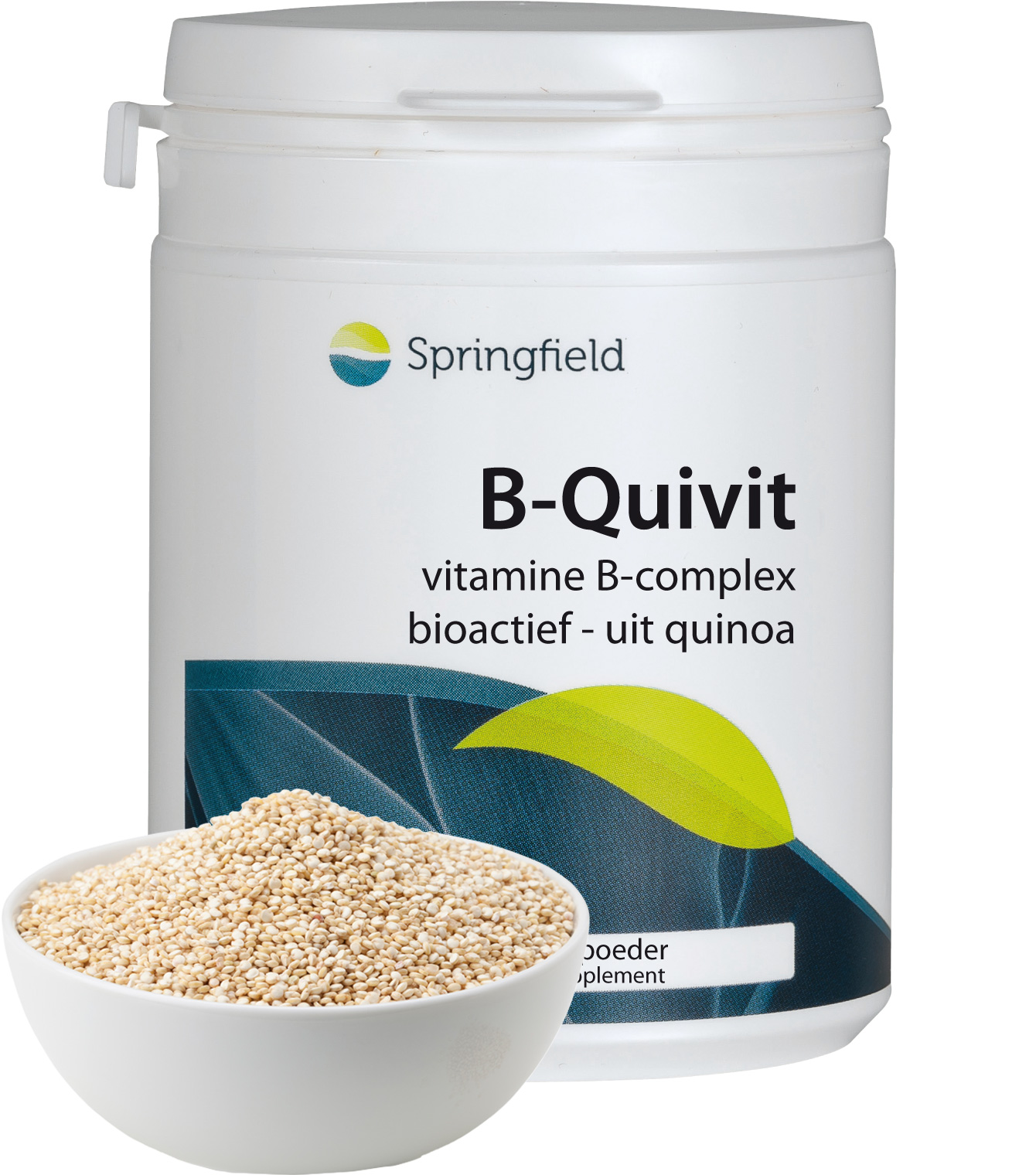 Natural vitamin B complex from quinoa sprouts
B-Quivit contains an extract of quinoa sprouts, which is naturally rich in vitamins and minerals. A special, patented growth and production process ensures a higher concentration of organic B vitamins in the biologically active form.
B vitamins should preferably be used as a complete complex. The different B vitamins work together, are involved in many processes of the metabolism and are mutually dependent on each other for their individual effect. Studies show that natural B vitamins from food – such as from quinoa – are better absorbed than the synthetic forms. This varies from a 1.5 to 4 times higher intake. In addition, the synergistic effect of a natural vitamin B complex cannot be matched by individual laboratory vitamins.
Furthermore, synthetic vitamins must in most cases first be converted in the body into the biologically active form. This costs extra energy and does not always work well with a shortage of co-factors and with illness, aging or medication.
Supplementation with B-Quivit B-Complex is a safe and effective way to supplement B vitamins daily.

Vitamin B1 and biotin activate the body's natural energy.
Vitamin B2, B3, B5, B6, B12 and folic acid contribute to extra energy in case of fatigue.