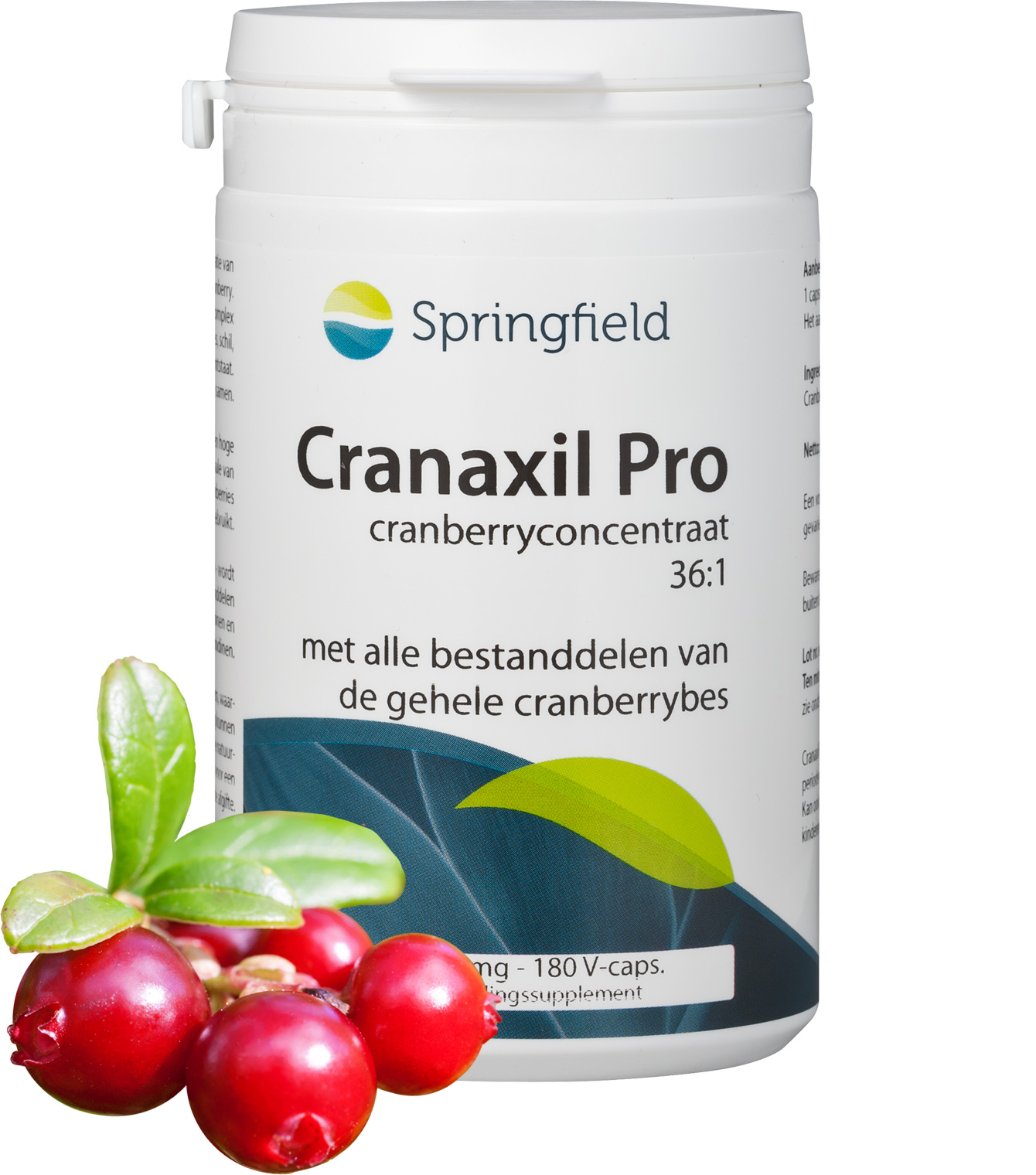 Cranaxil Pro cranberry concentrate (36:1) with bioactive protection
Cranaxil Pro cranberry concentrate (36:1) with bioactive protection
Cranaxil cranberry supplement is processed with a special production method and composition.
For this specific supplement all the vital parts of the whole cranberry are used: skin, seeds, pulp, juice and fiber. All the active ingredients are present in their natural state.
The patented manufacturing process provides a bioactive protection to all parts of the cranberry avoiding destruction by gastric acid. In addition, it gives the cranberry concentrate a regulated release. Not all available cranberry supplements have these functional characteristics.
Cranberry Pro concentrate 36:1 with bioactive protection. For one capsule of 500mg 18 grams of fresh Organic cranberries (Vaccinium macrocarpon) are used.
Related products
Cranaxil full spectrum cranberry concentrate (34:1)
Full spectrum cranberry concentrate with bioactive protection and synergy of all the components.
Read more