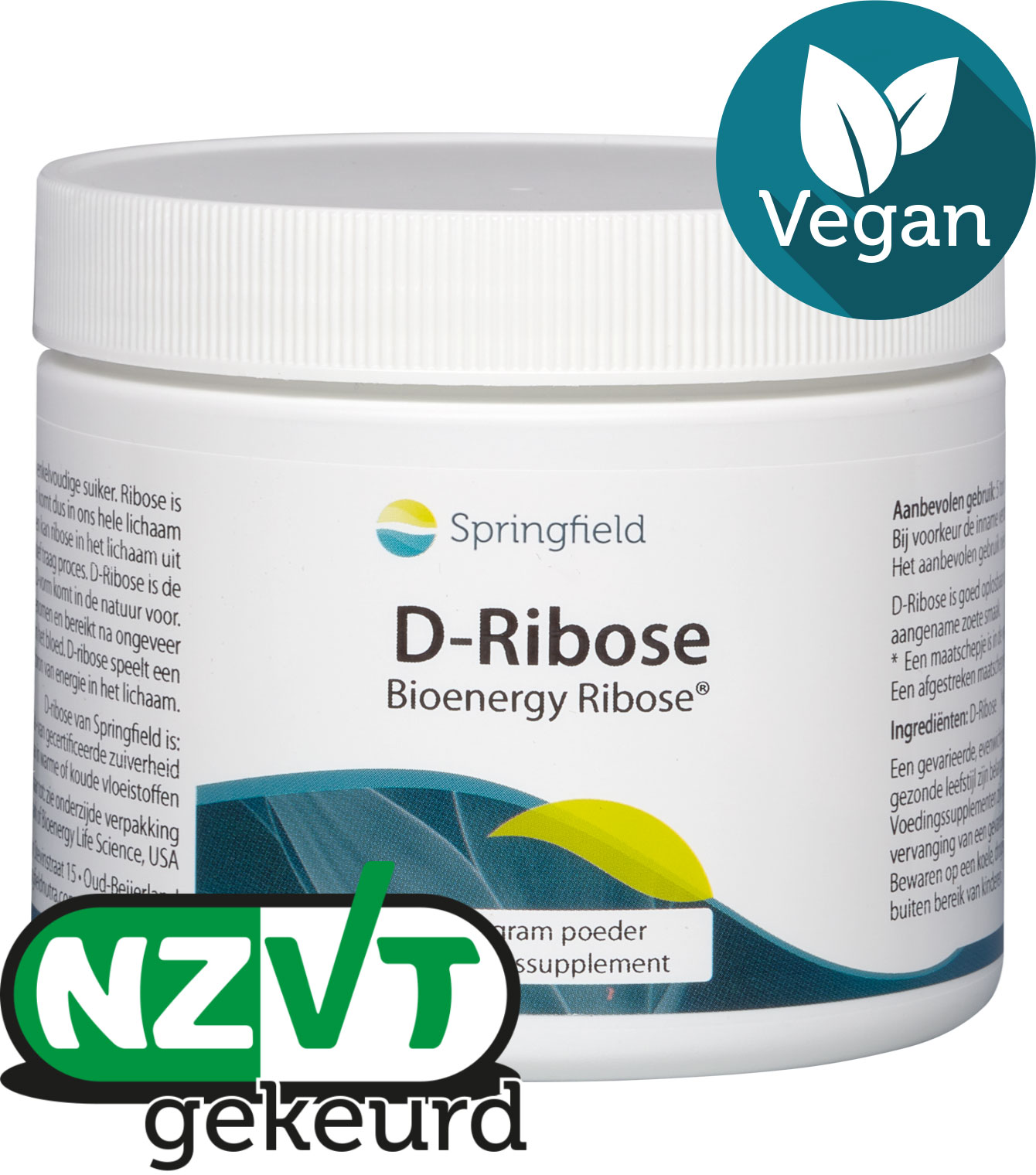 D-Ribose Bioenergy Ribose patent protected & certified purity
D-ribose is a monosaccharide, a simple sugar. Ribose is a constituent of our muscles and therefore occurs throughout our body. Under normal circumstances, ribose in the body can be made from glucose.
This is a relatively slow process. D-ribose is the active D-form of ribose. Only the D-shape occurs in nature.
Ribose is quickly absorbed after consumption and reaches its highest concentration in the blood after about 45 minutes.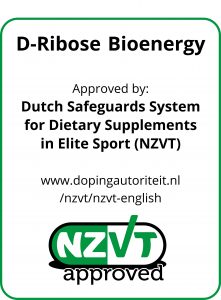 D-ribose plays an important role in the production of ATP, a source of energy in the body.
D-Ribose Bioenergy Ribose from Springfield is:
• highly soluble in both hot and cold liquids;
• certified purity;
• suitable for vegetarians, vegans, Kosher and Halal;
• patent protected;
• NZVT approved.