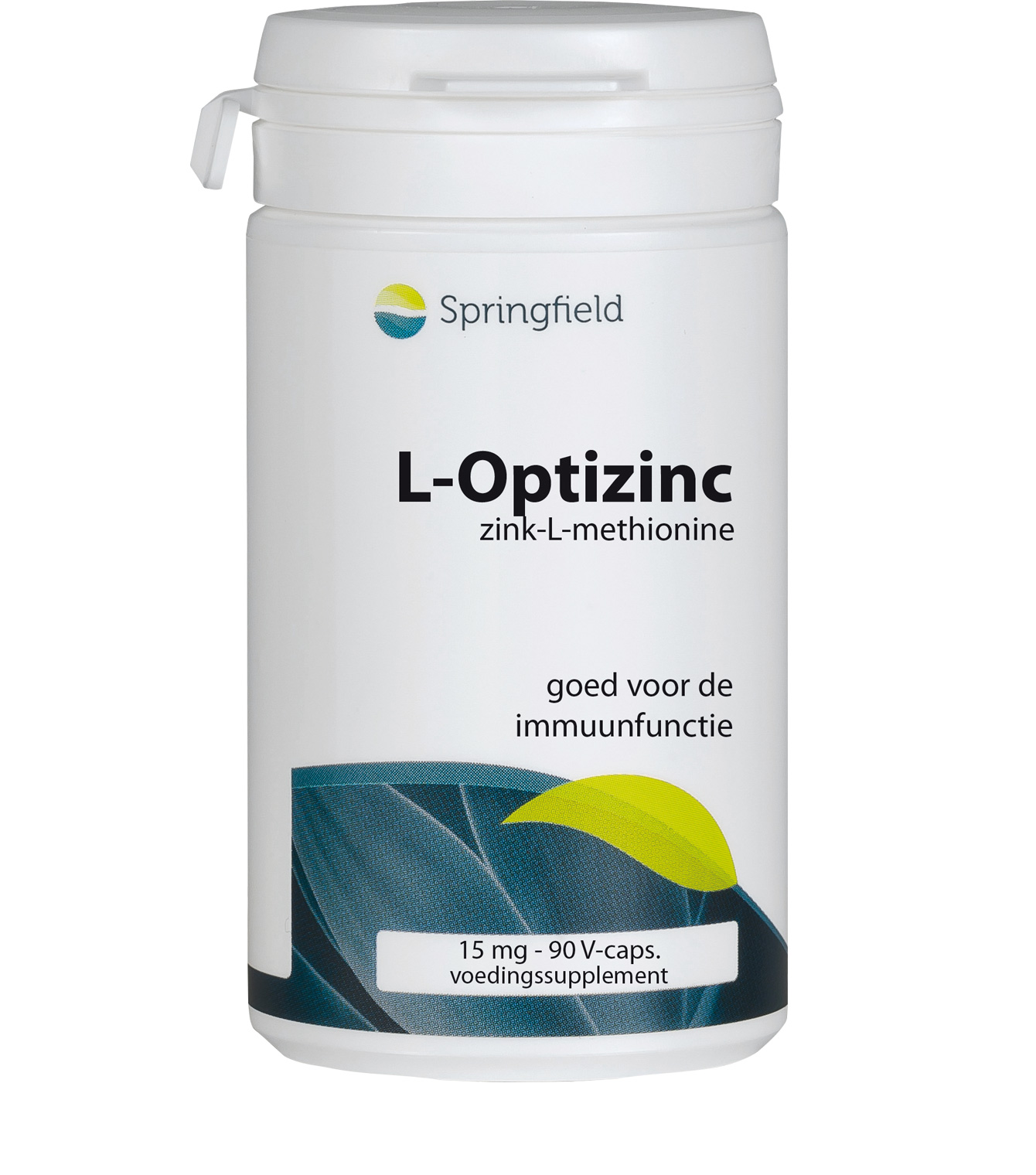 L-Optizinc – zinc-L-methionine
L-Optizinc – zinc-L-methionine supports the normal function of the immune system
L-Optizinc is a complex of zinc and methionine, the best absorbed amino acid in the body.
Zinc supports the normal function of the immune system. It can also help to protect cells against oxidative stress.
Related products
DJ Repair complex of glutamine, zinc-L-methionine & N-acetyl-L-cysteine
DJ Repair contains glutamine, zinc and N-acetyl-L-cysteine (NAC) which are important nutrients for the intestinal mucosa. Glutamine is one of the twenty amino acids that occur naturally. Zinc forms part of more than 300 enzyme reactions in the human body. Zinc can be found in limited quantities in food. In DJ Repair the mineral zinc is coupled to the amino acid methionine.
Read more
Lactoferrin with zinc-L-methionine and vitamin C
Lactoferrin (also found in human milk) is extracted from cow's milk. It helps to regulate the absorption and delivery of iron.
Vitamin C and zinc contribute to the normal function of the immune system. Vitamin C increases iron absorption.
Zinc contributes to the maintenance of normal skin.
Read more