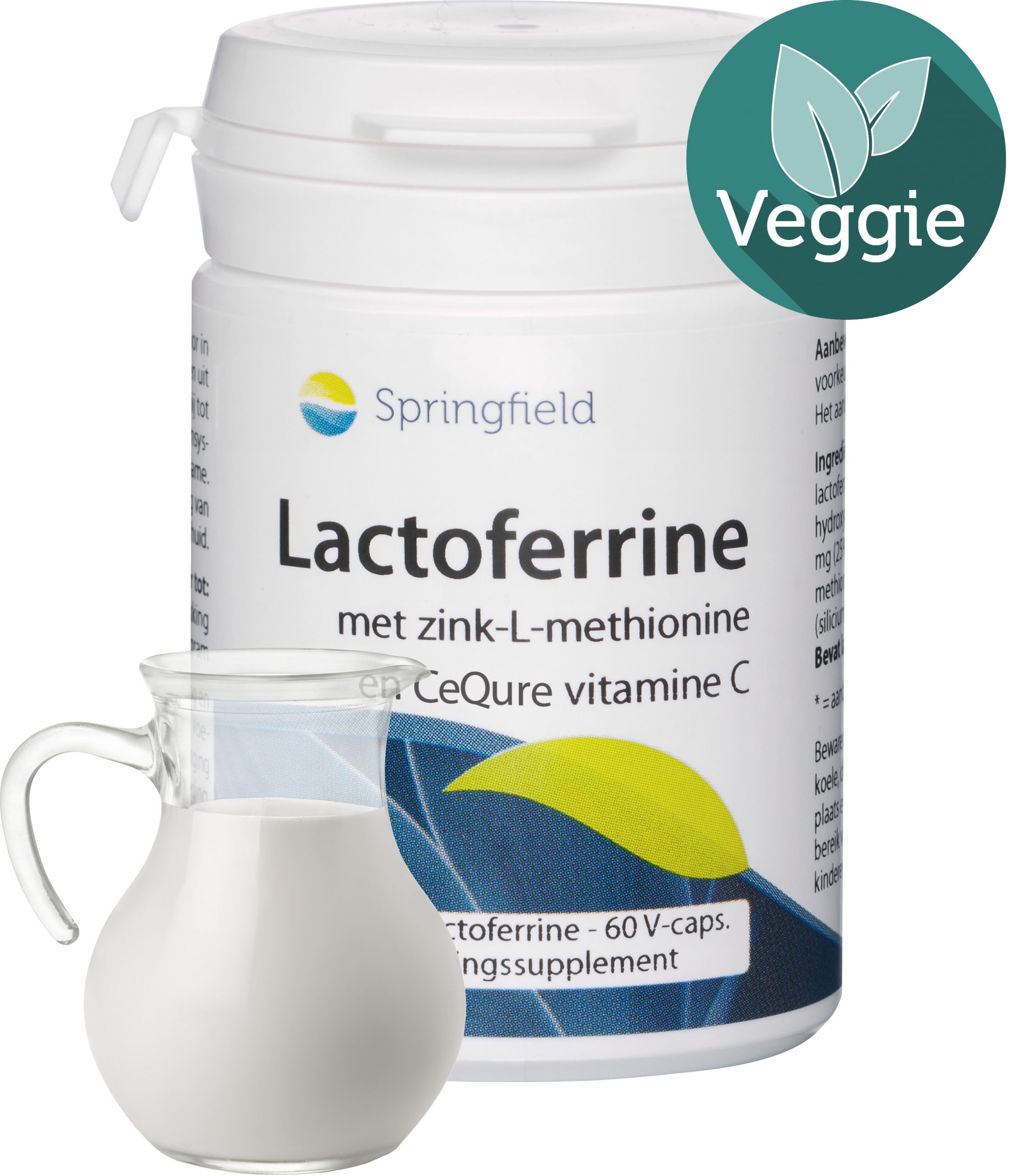 *Contributes to the normal functioning of the immune system

Lactoferrin is an iron-binding protein, found in colostrum and breast milk. This body's own protein has beneficial properties for the body. The lactoferrin in this complex comes from milk from grass-fed cows from Northern France.
Zinc is linked in L-OptiZinc to the amino acid methionine. Methionine has specific, body-friendly properties, largely bioavailability at the cellular level. Zinc-L-methionine, in comparison with other preparations, has no problems with a fiber-rich diet. As a result, the mineral is absorbed completely cellularly.
In this complex, natural vitamin C is specifically combined with vegetable fats. In addition, bioflavonoids have been added. This special combination ensures that CeQure, the innovative form of vitamin C, is better absorbed than existing formulations.
The effectiveness of this form of vitamin C has been researched, with its absorption and effect being analyzed. The scientists looked, among other things, at the plasma concentration after a single intake and the absorption of various forms of vitamin C in cells. In one of these studies, different groups of volunteers received 1000 mg of vitamin C. Compared to three other forms of vitamin C (ascorbic acid, calcium ascorbate and Ester-C), the best results were obtained with CeQure.
Zinc and Vitamin C have a positive effect on the immune system, support the regenerative capacity of the skin and help care for the skin from the inside.