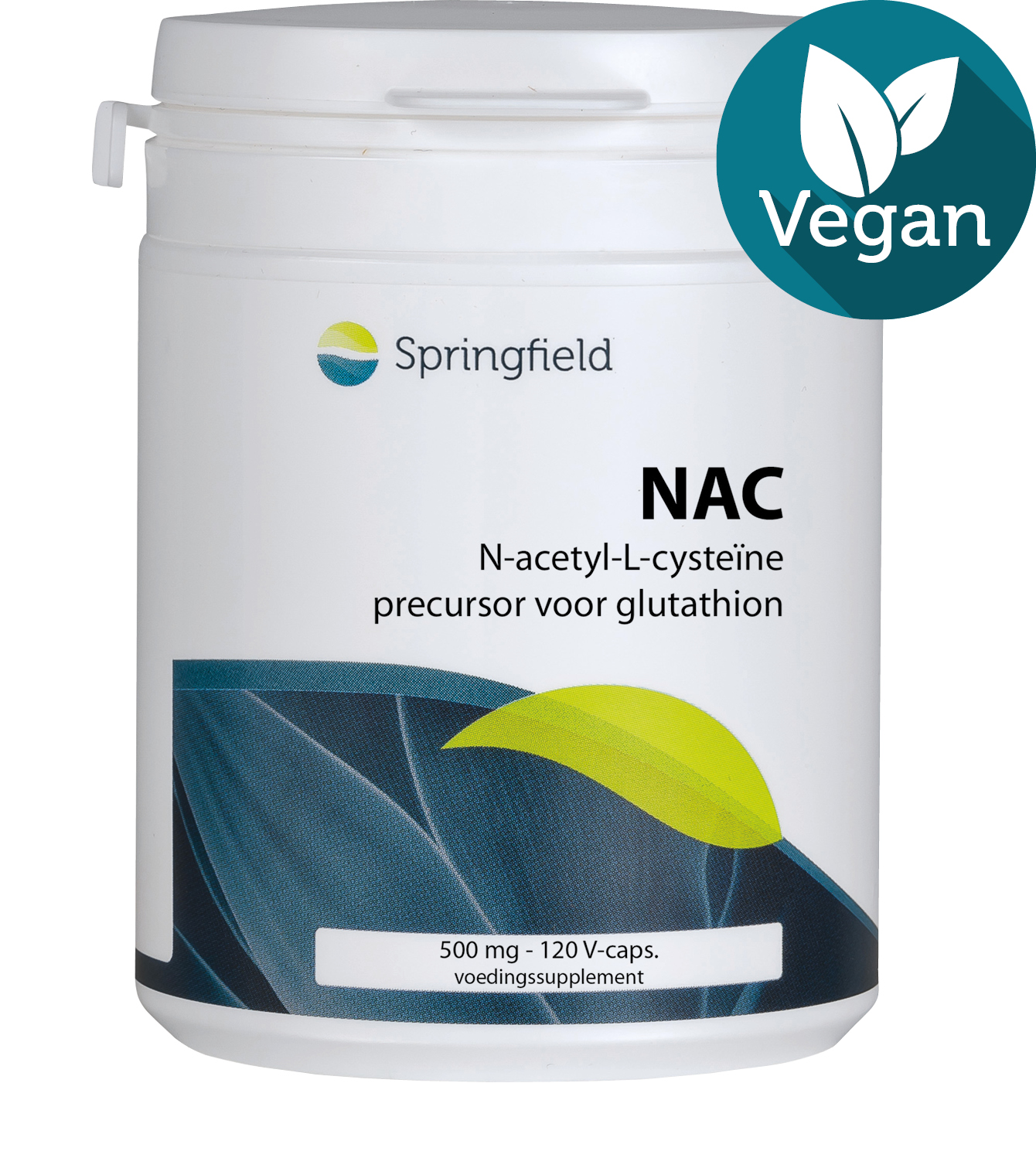 NAC (N-acetyl-L-cysteine)
NAC is produced through a special fermentation process and comes from a vegetable source. This creates a completely natural and vegetable supplement, which is also suitable for vegetarians and vegans. In addition, NAC does not contain allergens and is therefore hypo-allergenic.
N-acetyl-L-cysteine is the acetylated form of L-cysteine, a sulfur-containing amino acid that the body can make from the amino acid L-methionine. Under certain circumstances, this self-production is insufficient to meet the need. Hence, NAC is considered as a semi-essential amino acid.
Supplementation with NAC has the advantage over L-cysteine that it is better tolerated, has a higher bioavailability and is less sensitive to oxidation.
N-acetyl-L-cysteine is the direct precursor of glutathione, the main intracellular antioxidant.
N-acetyl-L-cysteine is not found in food and is only available in supplement form. Cysteine is found in protein-rich foods, including dairy, meat and poultry.