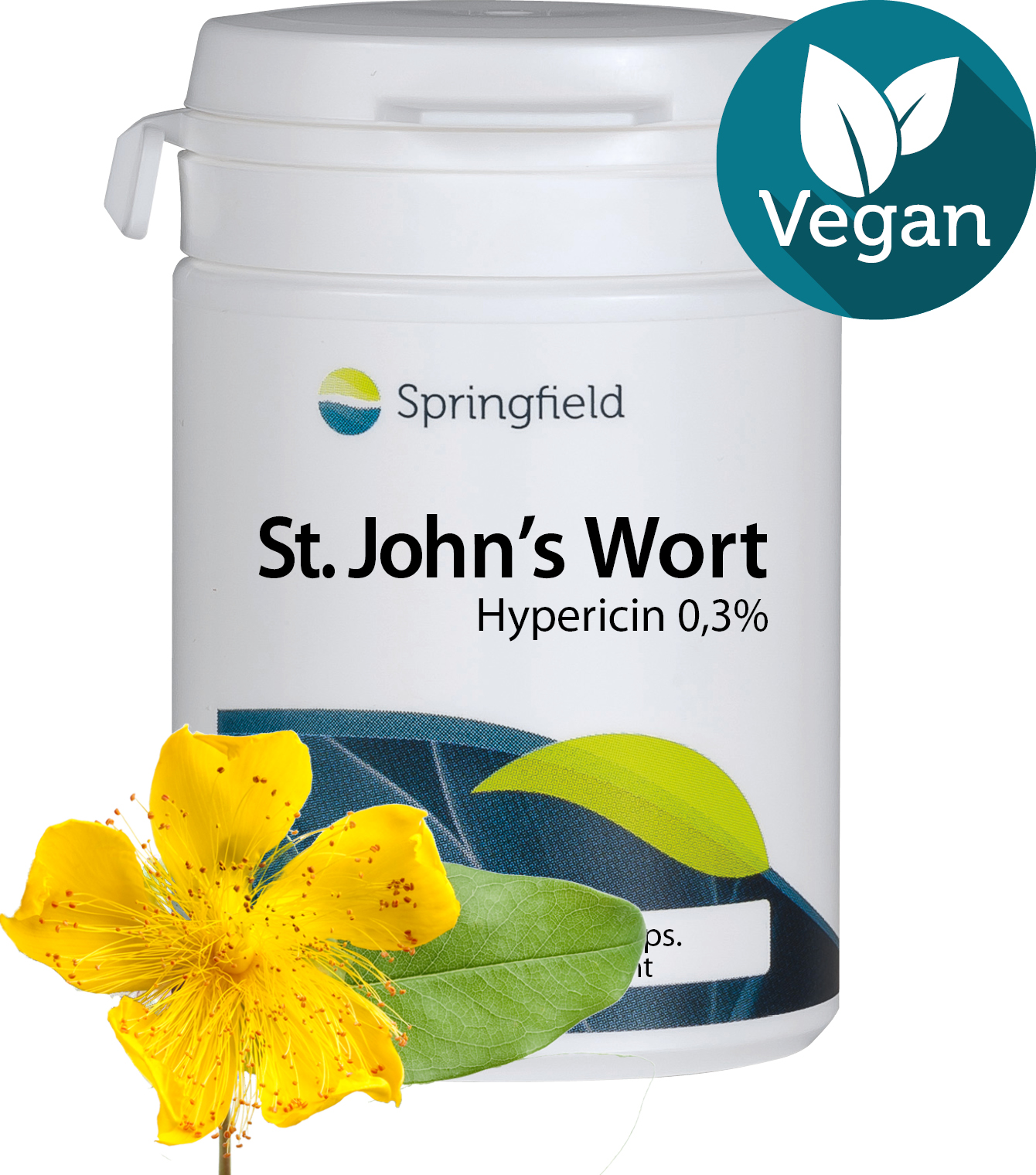 St. John's wort – Hypericum perforatum – helps to maintain emotional balance1
St. John's wort is a herbaceous perennial plant which is native to temperate parts of Europe and Asia, but has spread to temperate regions worldwide. St. John's wort is named as such because it commonly flowers, blossoms and is harvested at the time of the summer solstice in late June, around St. John's Feast Day on 24 June.
St. John's wort has been used in herbalism for centuries. Even Hippocrates described the usage of St. John's wort.
Springfield's St. John's Wort is standardized to 0,3% hypericin.
Suitable for vegetarians and vegans.
Caution! St. John's wort may interact with medicines (including birth control pill). Consult your physician/pharmacist before you start or stop using this product.
1Health claim pending approval by the European Commission.
Related products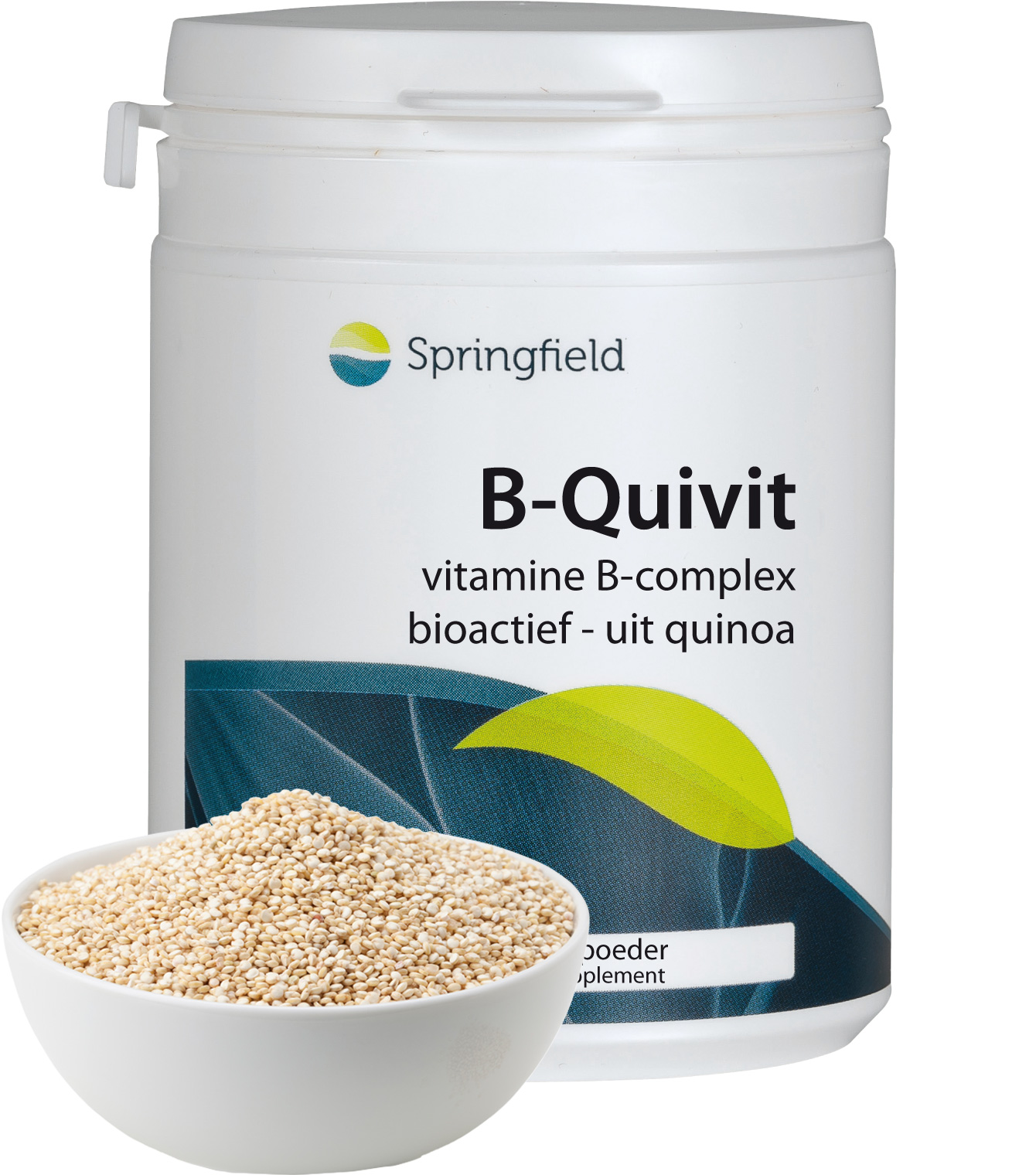 B-Quivit vitamin B-Complex
B-Quivit contains a natural vitamin B complex with tens of organic vitamin B compounds in the active form that are directly useful for the body.
Read more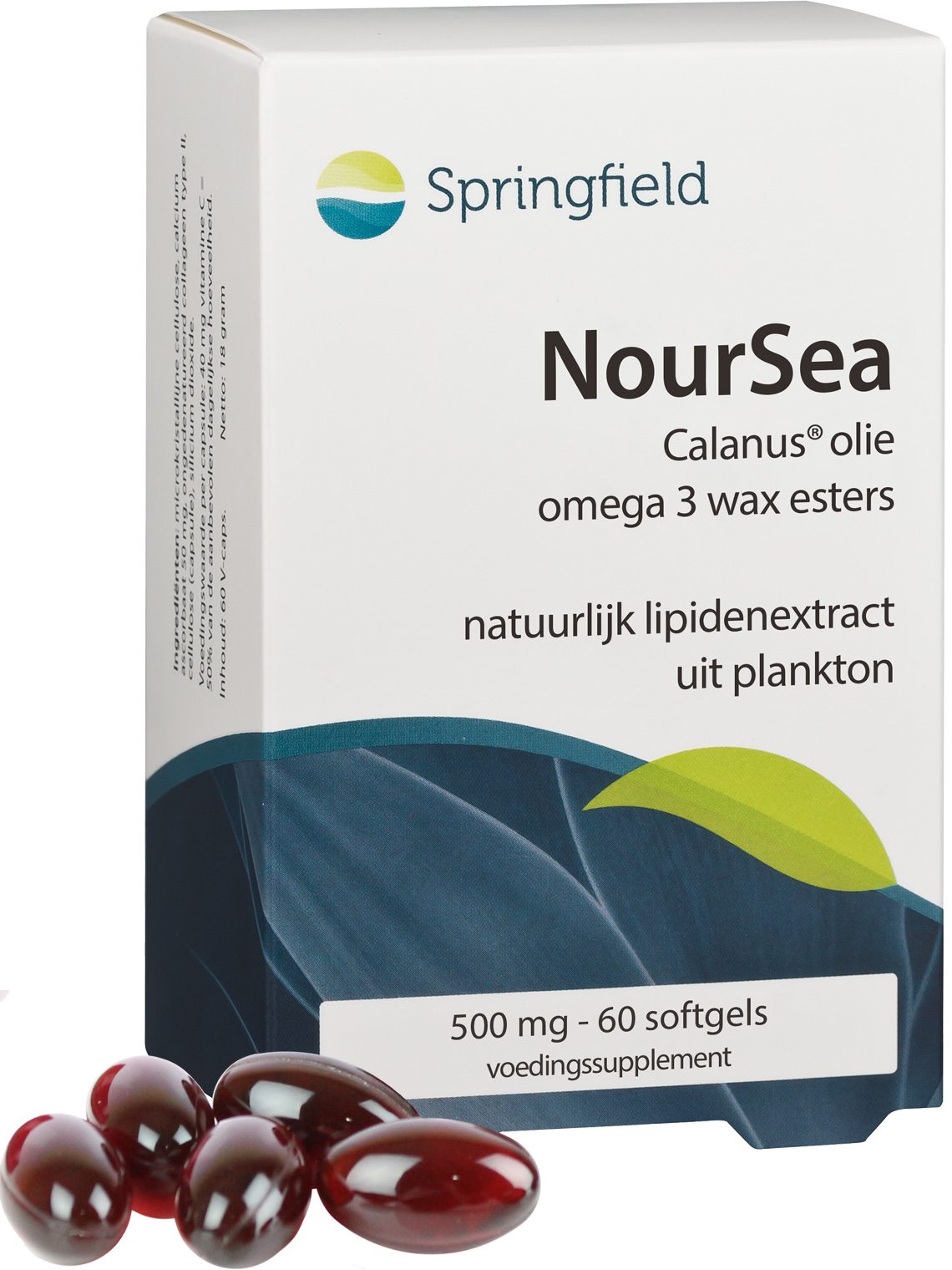 NourSea Calanus® omega 3 wax esters
Calanus® oil is a new and bioactive form of omega-3. This oil is a natural lipid extract derived from the plankton of northern waters.
Calanus® oil comes in the form of natural wax esters. This oil is more powerful and has a better absorption. The form of omega-3 is at least as important as the amount that is taken.
Read more