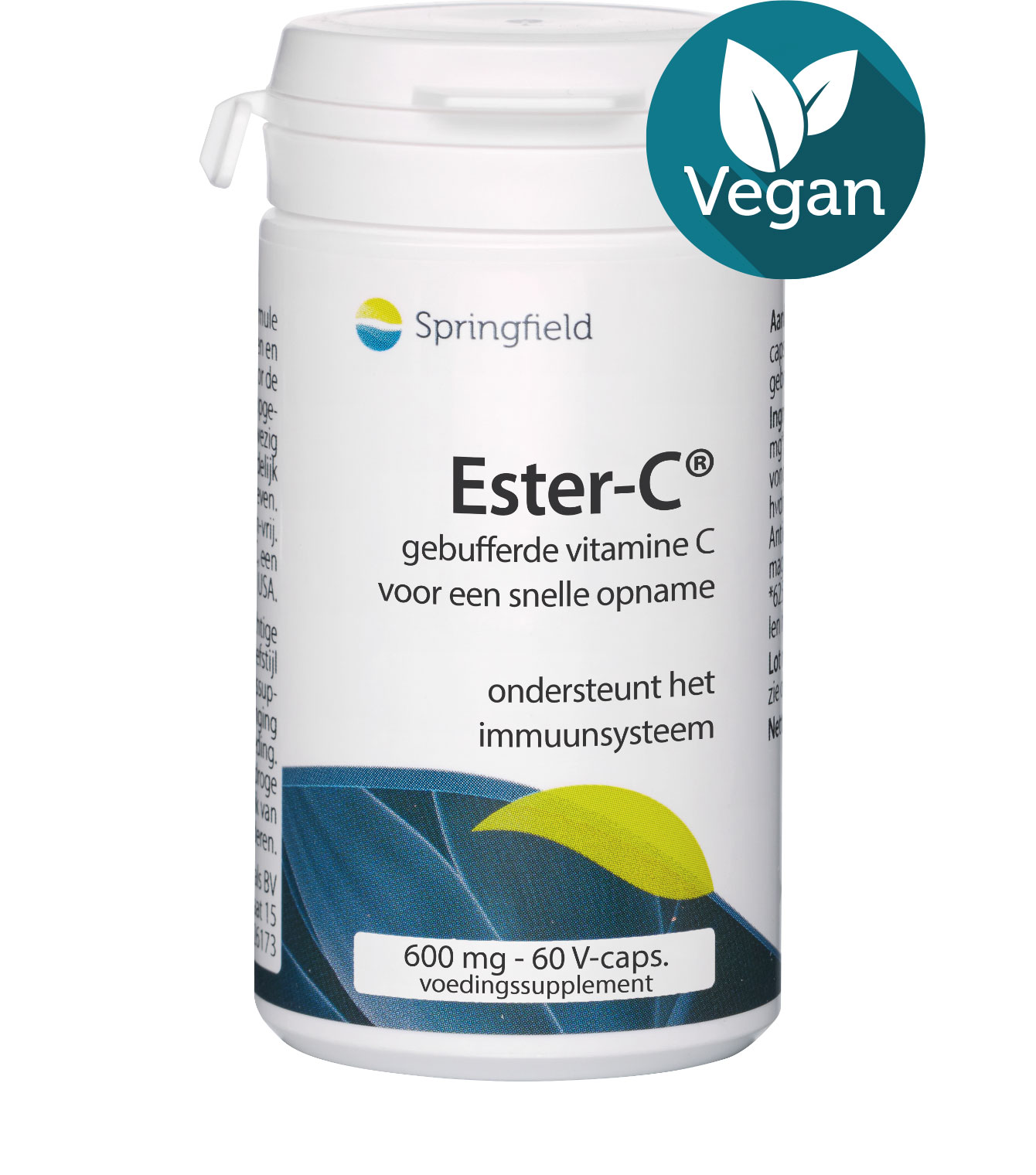 Ester-C® vitamin C with bioflavonoids – stimulates the immune system
In Ester-C®, vitamin C is linked to a number of metabolites (including aldonic acid, threonic acid, threonate). These metabolites contribute to an easily absorbable form of vitamin C. Ester-C® consists of calcium ascorbate. It is precisely through this combination with bioflavonoids that there is good synergy.
Vitamin C contributes to:
maintaining normal functioning of the immune system, also during and after intense physical exertion

;

protection of cells against oxidative damage

;

normal psychological function and normal functioning of the nervous system

;

reduction of tiredness and fatigue and to a normal energy-yielding metabolism

;

the regeneration of the reduced form of vitamin E;

increased iron absorption;

normal collagen formation which is important for normal functioning of the blood vessels, bones, cartilage, gums, teeth and skin.
Ester-C® is a registered trademark of The Ester-C Company.